Welcome back to my weekly series, where you can see everything I wore throughout the week in one place. You can click, browse, and shop my weekly looks piece by piece.

As I mentioned last week, I want to create a space for content I know you're searching for – the kind that's too good to only live for 24 hours in an Instagram Story, but not entirely long enough for your standard blog post. Once we've a few weeks under way, I'll designate this series it's own spot on the blog for you to easily click and access. There you can expect short, clickable posts that feature my daily look — a simple snapshot or upload of what inspired my daily fit. These first few weeks tho, expect these 'what I wore' breakdowns every Friday.
---
I tend to opt for more prints in the Spring, do you? I pulled this old striped pullover out this weekend and love the fresh casual vibe. Crisp clean sneakers and a denim jacket make for an easy errand fit.
[show_shopthepost_widget id="4711422″]
Having worn this Free People sweater last week, I thought why not wear it again? I pulled inspiration from a weekly capsule edit I'd done in the Fall and recreated this look. Casual, comfortable and perfect for my Sunday grocery run.
[show_shopthepost_widget id="4711443″]
Taking direct inspo from my recent Bohme try on, I recreated this casual look for Monday. I am in love with the lavender henley and think it's perfect for Spring's arrival. For those equally loving the try on, thru March 15th you can save 15% with STORIES15.
[show_shopthepost_widget id="4711456″]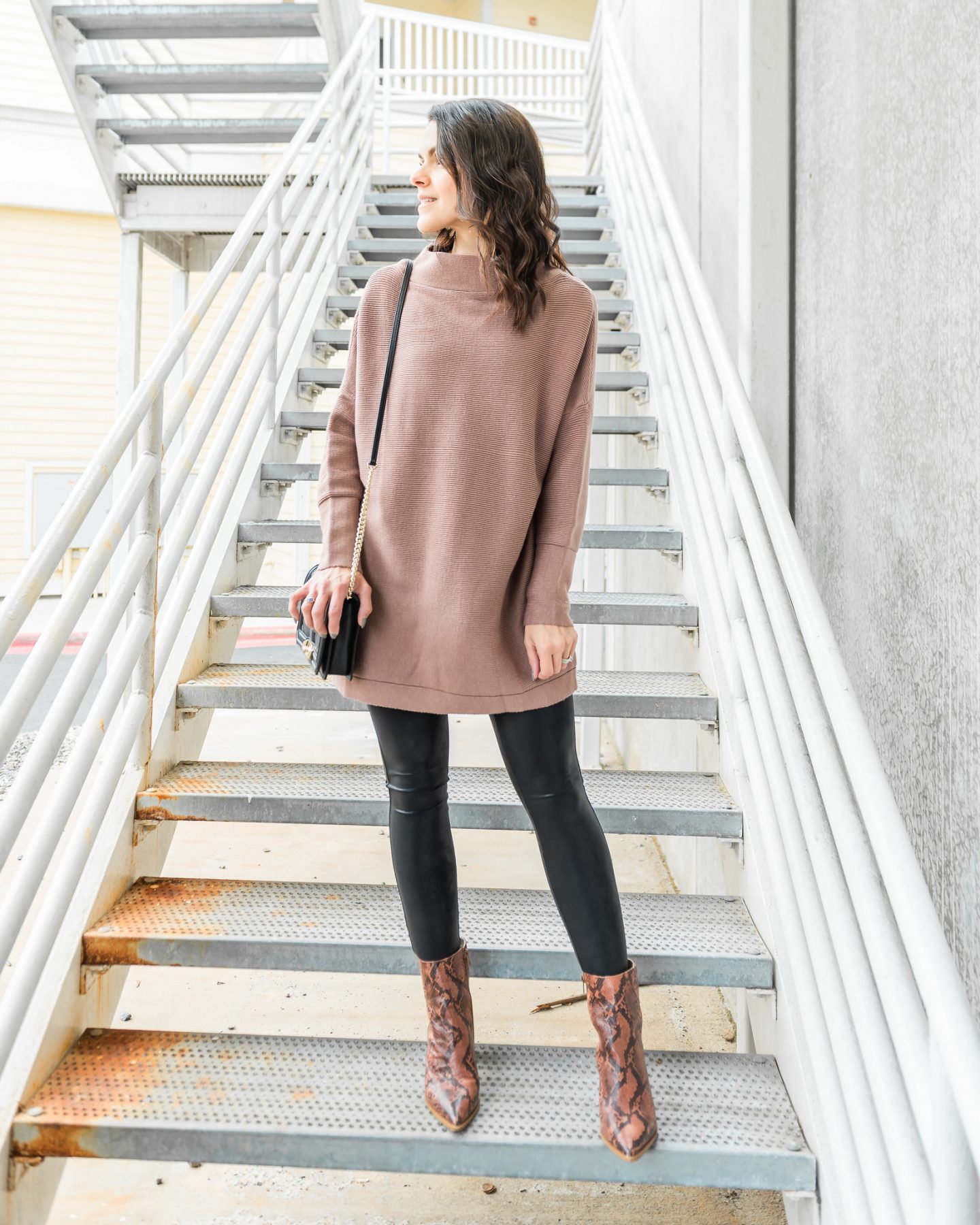 Do you wear your faux leather leggings casual or dressy? I love this semi dressy look with snake print boots! I'll admit tho, the second I came home, the boots were off and slippers on!
[show_shopthepost_widget id="4713621″]
On days I've photo shoots, I strategically plan my last outfit for the drive home. I ended up staying in this comfortable two piece set the entire day.
[show_shopthepost_widget id="4713601″]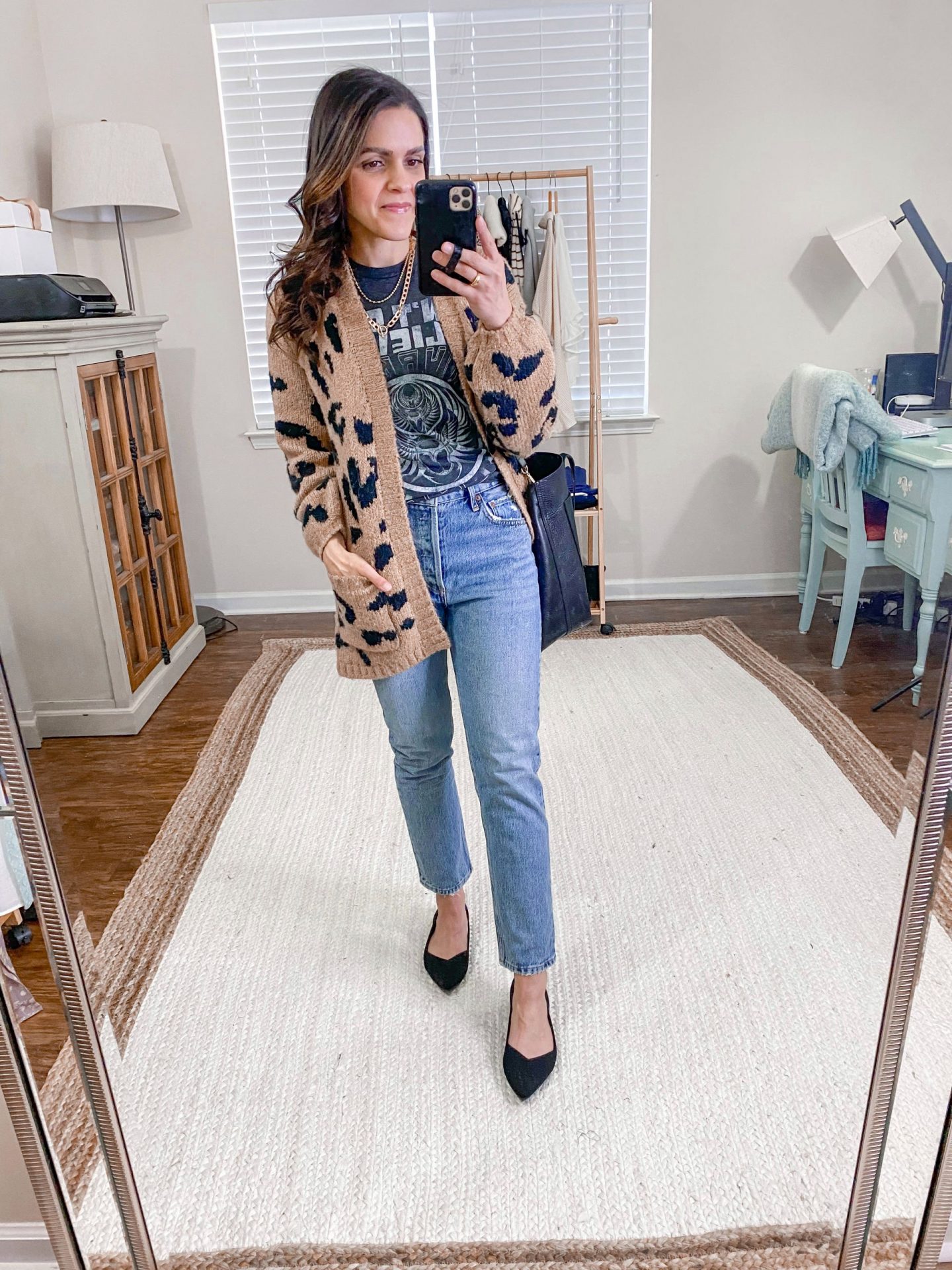 Another outfit on repeat. I love mixing prints and graphics – especially band tees with leopard! And I cannot get enough of the Agolde cropped jeans. Expect to see them in my up and coming seasonal capsule!
[show_shopthepost_widget id="4713608″]
This Reddress oversized denim jacket has been on repeat! Recreated this look for Friday's fit, as it's comfortable and casual!
[show_shopthepost_widget id="4713625″]