Hi friends! Welcome to my newest style edit – a weekly fashion capsule! For the past several years I've been piecing together capsules for you; I've presented large seasonal capsules, one with a set item limit, and more recently, a break down of my build. I've truly learned the importance of making sure each piece has purpose, is sustainable, and holds a lot of versatility. I've also learned it can take time, and building a stylish wardrobe can become very overwhelming – especially if you don't live, breathe, and dream fashion 24/7.
So to lighten the load (and/or task) of figuring out what works best for your style – I've decided to downsize. If we are going to find pieces that hold purpose, we've got to start slow and provide opportunity for creativity. And zoning down to three items each week will give us ample time to discover our unique style. More so, I am a firm believer that the key factor in any stylish wardrobe is recycling. It starts by finding versatile pieces that can be worked in with your existing wardrobe – this weekly fashion capsule edit embodies all of that!
Every Monday, I will show you how to style three items for an entire week's worth of outfits. These three chosen items could be trending items, affordable finds, or maybe those you've had in cart for a while, but you just aren't sure how you'll wear them. This week, we'll be working with 3 Amazon fashion finds – a ribbed black midi dress, an oversized button down plaid top, and Marc Fisher LTD croc booties. Let's get to it!
---
Monday
Tuesday
Wednesday
Thursday
Friday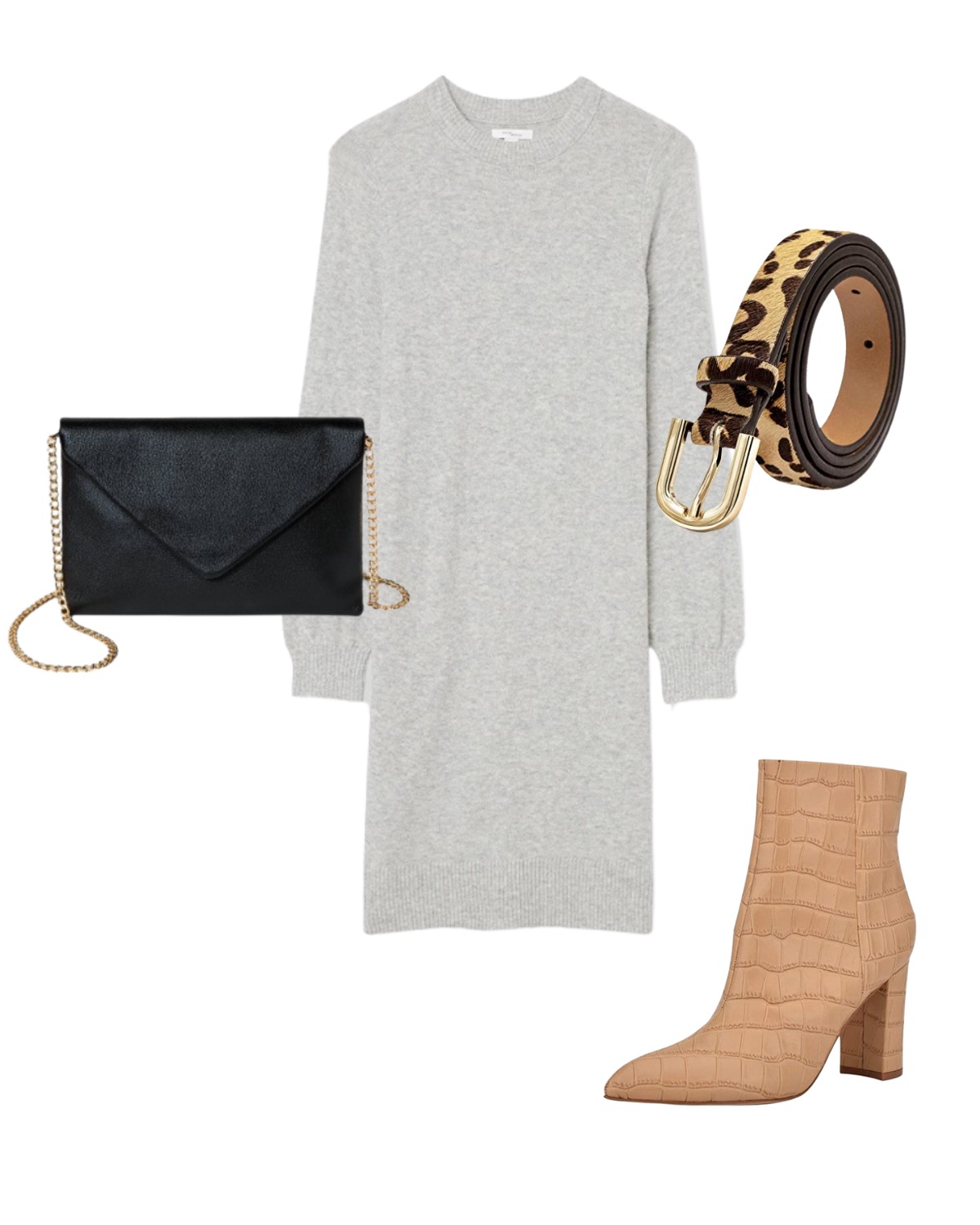 Saturday
Sunday
---