Hi friends! The NSALE has come and gone, and like most, we've been given a first look at next season's trends. If you know me, Fall is my most very favorite season. So you can imagine this sneak peak is not only an onset for creativity, it gets me extremely excited to start styling. Despite the look at all that's on horizon, I have to be patient and snap back into reality – it's not Fall yet. We've still a few months left of Summer. We're still wearing sandals, sporting tank tops, lounging poolside, and opting our favorite cut offs to beat the heat.  Stying for Fall is simply not realistic, right now. More so, I cannot pull out sweater bins and outerwear just yet.
However, there's an upside to this tease. We are approaching that in between stage. ie; where the Summer weather lingers a bit, but Fall's activities go into play. It's still hot out, but you've back to school/meet the teacher nights to attend. It's muggy as all get out, yet the trees have started changing colors. Do you pull out the sweater bins and sacrifice comfort for style, or opt your poolside look for carside pick up? The calendar is saying one thing, but the weather another. Transition is on horizon, and so is that sticky task of figuring out what to wear.
For today's post, I thought to topic four Summer pieces that you're wearing now – the linen pants, your classic denim jacket, the floral maxi dress, and the oversized gauze button down that you've simultaneously been using as a swim cover up – and providing ways to wear them going into Fall. Transitioning your wardrobe from Summer to Fall can be quite a difficult task. I've found that pulling those Summer repeaters eases that shift and stretches your closet long enough to bridge that style gap from one season to the next.
---
Linen pants // Linen pants are typically on shelves for Summer. This lightweight fabric is an optimal pull on hot days. When cooler temps hit, you can add a little warmth to your look with long sleeves and closed toed shoes.
---
Denim jacket // Wearing jackets in the Summer isn't typical, but if I were to choose one to pack or have on hand, the denim jacket is my choice. Draped over a ruffled top, or over a graphic tee, this staple is perfect for seasonal transition.
---
Maxi dress // Ya'll know my love for a good maxi dress. I've topic'd floral dresses for Fall here, so pulling a pretty floral Summer maxi into Fall is a piece of cake. 'Belt and boot it' – easy peasy.
---
Gauze shirt // While I've gotten much use out of this oversized button up this Summer, it can also serve purpose next season. Instead of categorizing it with the coverups, I switch it's roll and style it as a button up. Open and breezy for Summer and closed and layer-able for Fall.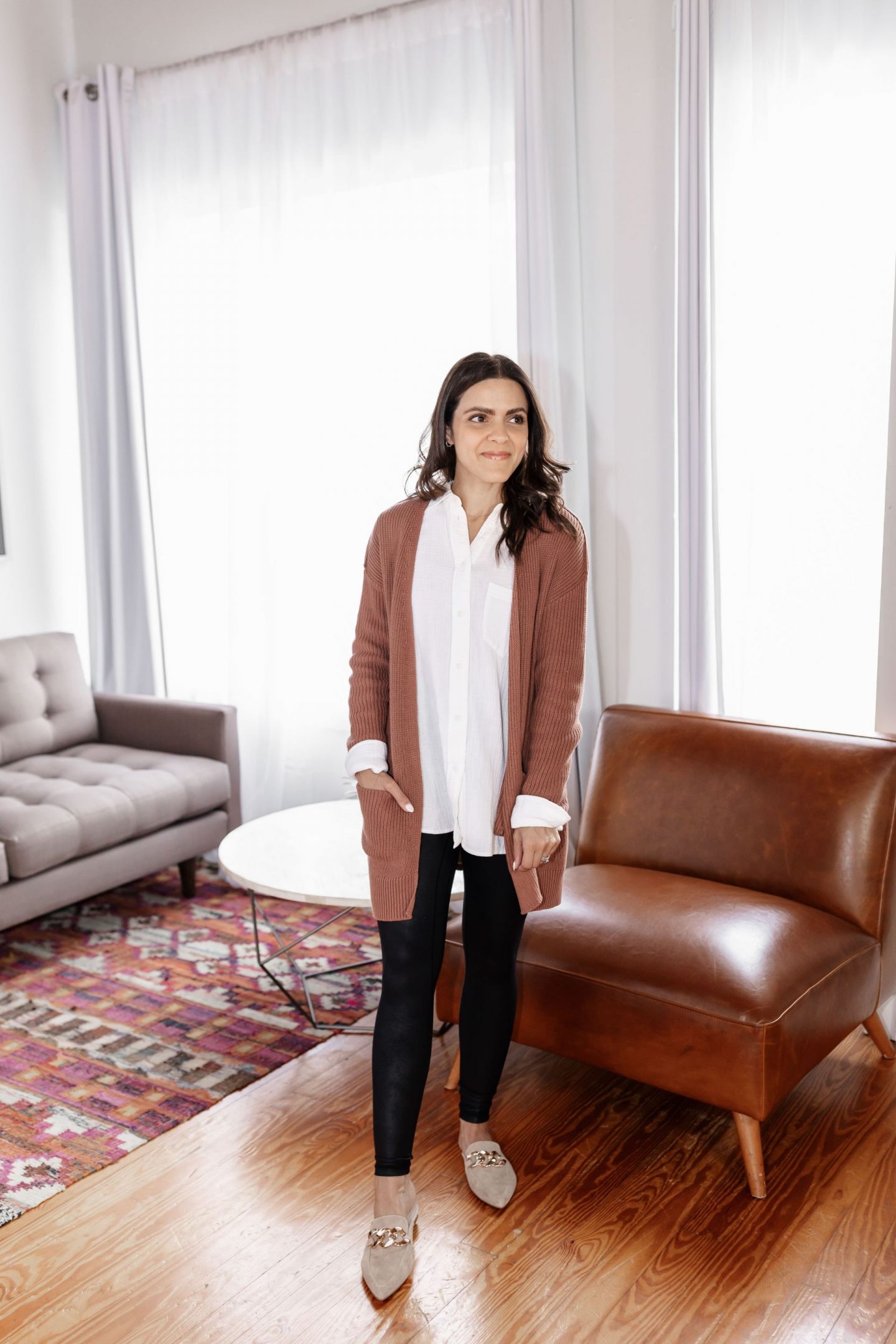 ---
There you have it, four favorite staples to style into Fall. Which items will you be keeping on queue as we head into September? As always, thanks for stopping by!
xoxo