Happy Friday, ladies! Ya'll…it's nearly April. Can you believe it? We are nearly a quarter of the way thru 2019. How's that for perspective, right? This season brings so much excitement – Spring sports start, Spring break, and even an onset of prep for Summer vacations.. it's something about the weather, the sun, the newness that lifts moods and redirects focus. And if you are anything like me – fashion and clothing obsessed – new store sets and arrivals usually lead to a a closet refresh; new seasons are always welcome in my look book! Who else loves Spring as much as I do? That all said – today's post rounds up all the latest on Instagram and seasonal listed fives!  Let's get to it!
5 on my mind
1. Jonah turns 9 in two weeks. My baby is growing up! We've decided to take an afternoon skate at the rink with a few friends and head to the arcade the weekend of his birthday. Been taking in every moment with him lately, as I have been reminded he won't be little forever. I may be a bit mushy and sentimental these days, but birthdays do that to me.
2. Patrick and I have made it a point to incorporate one 'day date' a week into our schedules and I have loved every minute of it. It's mainly to take photos for the feed and here on the blog, but spending time with him is one of my favorite things to do. Plus, he's quite the eye for taking photos, scoping out new locations and and perfecting that candid shot. I think I'll keep him around. 😉
3. As mentioned, there's something about Spring that lifts moods and spirits. Could be the shift in weather, but I've noticed more positive mindsets and openness to trying new things just in my little family circle. Jonah starts hockey lessons next month, is exceeding math standards at school, and holds a bit more patience with his curious sister in play. Ellie has improved in her reading skills, and has been more apt to try new foods – if I haven't mentioned it, she's a very picky eater. All these positive improvements, allow me to sit in open arms for what's to come this season.
4. I hit 7k in IG followers! Whaa?! I know it may not seem like a lot in the grand scheme of Insta land, but it's exciting to see how much growth my brand has seen since June! Seven thousand of you are here to read, watch my ramble, shop my links, and show genuine interest with comments and messages… I am beyond grateful for the community and cannot wait to see what's to come!
5. Is it Spring break yet? Man am I itching to head to the beach and relax with toes in the sand. What do you have planned for Spring break? If yours comes sooner than ours, I'll tag along vicariously!
5 Tops for Spring
1. In love with this LOFT floral peplum I grabbed this week. So feminine and flirty.
2. Still swooning over this FP tunic.
3. How cute is this eyelet trim blouse? Shared it recently in my Old Navy try on and it had to come home with me!
4. You cannot beat a classic chambray! This one is a fave and part of my Spring capsule!
5. Love this tunic sweater – perfect to pair with shorts or skinny jeans and available in 13 colors!
[show_shopthepost_widget id="3526435″]
5 Shoes for Spring
1. These woven mules have been on wishlist for weeks!
2. Grabbed these Chloe dupe espadrille flatforms a few weeks back. So comfortable and under $100!
3. These classic sneakers are a must!
4. Cutest studded sandal – embellished slides seem to trend year after year, and Iam loving this season's pick!
5. Love these bow slide mules – am drawn to anything blush colored these days!
[show_shopthepost_widget id="3526429″]
5 Jackets for Spring
1. Just picked this Free People utility jacket up! Love the lace detailed trim! Also avail in 'moss'
2. Love this trench coat! A classic for Spring and available in petite!
3. This denim jacket is IT! (worn below) I call this my 'Tiffany' or 'Debbie Gibson' jacket – love a good lighter wash denim and so happy it's back in style this season.
4. This rain jacket has been on wishlist and is now 33% off!
5. This pink maxi trench coat is so chic! Also 20% off this weekend!
[show_shopthepost_widget id="3526467″]
5 sales
1. Abercrombie – 25% off $150+ | 10% off $100 with code:14949 – Check out my favs here.
2. American Eagle – 25 – 50% jeans, shorts & tees – Check out my most recent try on here.
3. J.Çrew – 30% off 1 style | 40% off 2 styles | 50% off 3+ styles with code SPRING
4. LOFT – 40% off your purchase with code HELLO — head here for my most recent try on and other favs!
5. ULTA – 21 days of beauty!
---
Below I've shared the past two weeks of Instagram photos. As in all round ups, all of the outfits below include links and sizing details.  You can also 'shop the post' every seven (or so) images from the scroll widgets.
utility jacket (XS) | tunic (XS) | denim (24 – runs large) | tote (similar)
denim jacket (S) | dress (XS) | booties (TTS) | crossbody clutch
espadrille wedges (size down .5) | rattan bag | sunhat | sunglasses
denim jacket (S) | peplum tee (XS)) | denim (26) | mules (TTS)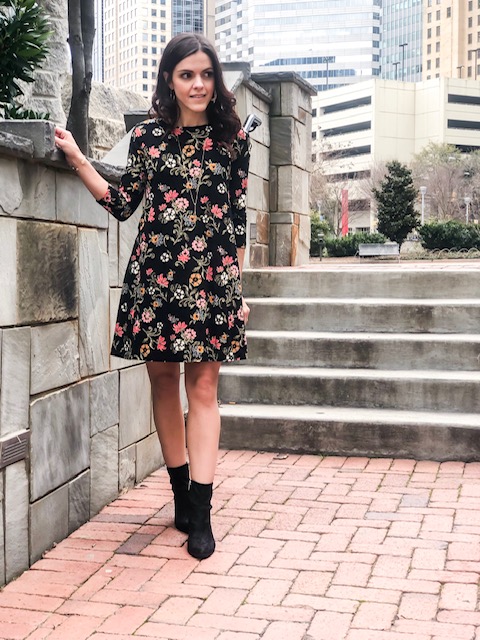 dress (XS) | booties (TTS)
top (XXSP) | denim (25R) | sandals (TTS) | sunglasses
---
[show_shopthepost_widget id="3526500″]
---
utility jacket (S) | tunic (XS) | sunglasses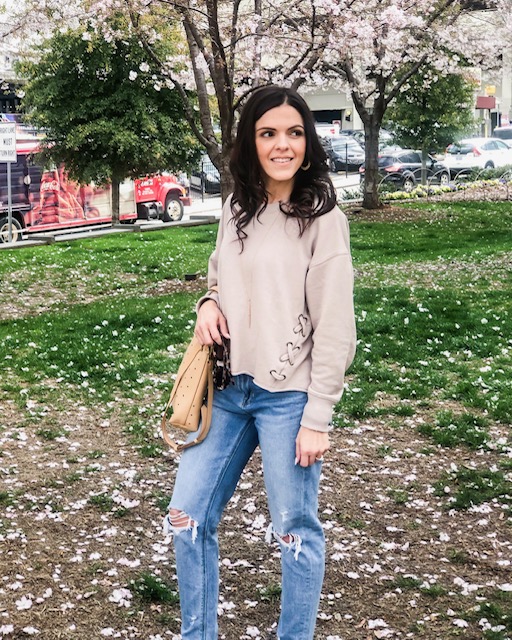 sweatshirt (S) | denim (0R) | tote (similar)
dress (XS) | booties (TTS)
tee (S) | denim (25) | sandal (TTS) | rattan bag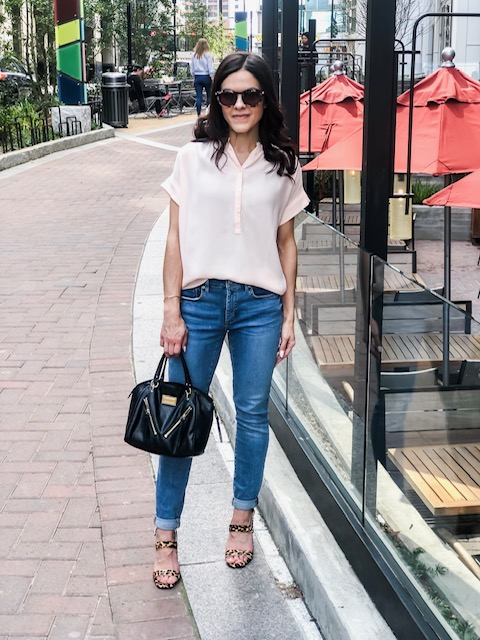 top (XXSP) | denim (25R) | sandal (TTS) | sunglassses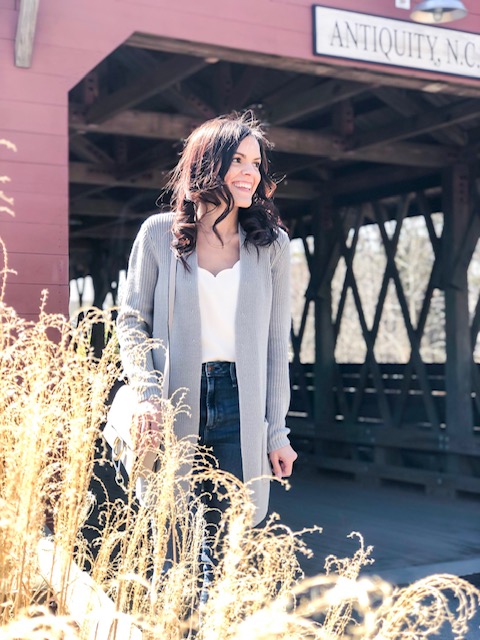 cami (0) | cardigan (XS) | handbag
denim jacket (S) | dress (XS) | sunhat | espadrille wedges (size down .5)
---
[show_shopthepost_widget id="3526527″]
---
There you have it! Thank you so much for taking the time to read today – wishing you a happy weekend and end of month!