Typically this time of year I'd be closet deep in a Fall capsule build, but it seems Summer still has quite a grip on my daily wear. While I am gradually adding in my Fall style, I've still a desire to stretch my Summer pieces a little further – at least for another few weeks.
I know that a larger seasonal capsule makes way for more pieces, but it's still extremely hot here in NC. The thought of including cold-er weather items right now that I know won't be on queue until at least October, is a little disappointing. It's like getting new school clothes and your Mom says you can't wear them until school starts, kinda thing. Either that or you opt them anyway and sit a blaze at recess.

Nonetheless, opting in for another 12×12 challenge seems like the best fit. So, here we are! Not to worry tho, my full seasonal 2022 Fall capsule wardrobe is still on docket, most likely making its debut end of month.

I've opted in for this challenge once before and thought to tweak it similar for September, bumping the number of pieces up to 12. The challenge is still the same – to create a mini capsule consisting of 12 items that you work with for 12 days. You create new looks and style your clothes in ways you might not otherwise try. Not only does it bring to light what does and does not work in your closet, I feel this will provide opportunity to enjoy this residing transitional phase, many of us are still in.

Below are the 12 pieces I chose for this challenge. Stay tuned in to see the 12 outfits I end up wearing for this September challenge!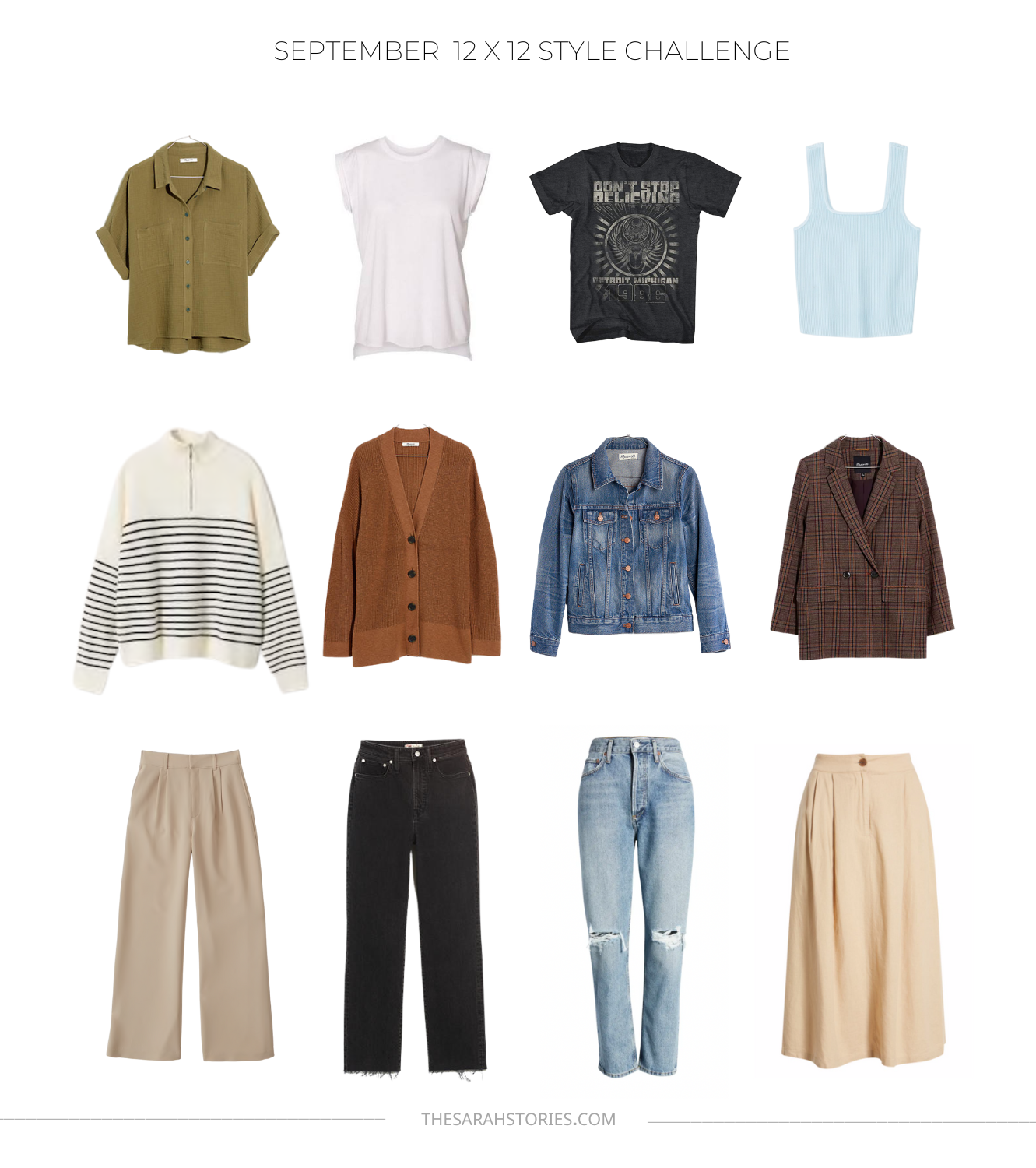 Layers
Tops
Bottoms