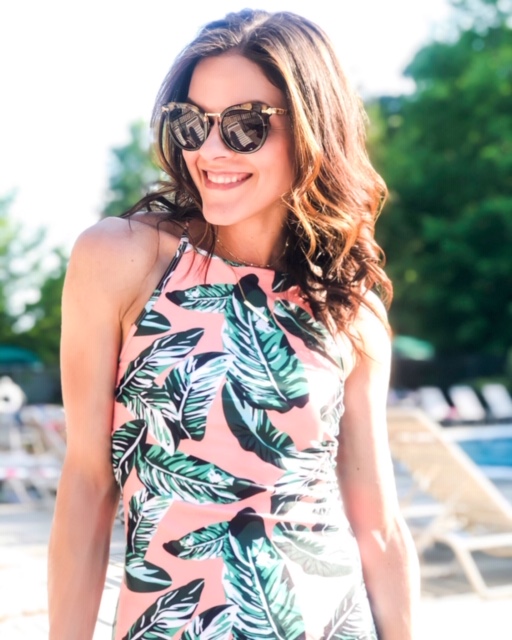 Happy Friday, ya'll! Seems as if every Friday I am on here mentioning how time has flown by. But it's true. I cannot believe it's the last day of May. The kiddos have 5 days of school left, and soon our days will be a bit less stressful – alarms optional and pool days mandatory. I am just as ready as they are. All said – it's been a couple weeks since my last round up, so we are playing a bit of catch up in today's post. Per usual I'll share a few five lists and provide the latest I've shared on Instagram. And to recap this week – I shared my Amazon favorites for May and shared a fun H&M try on! You can watch the full try on here! All said – Let's get to it!
Five on my mind
1. We had a new friend in the Hancock household this week. His name is Alex – a domesticated pigeon that's meandered onto our porch and somehow decided to stay within close distance for a few days. He's tagged, which gave us some hope in finding its owner, tho I feared he was lost and deemed a racing pigeon (which imo, is a harsh life given the circumstances). He stayed for a few days and flew onto bigger and better adventures, but none the less – it's was a fun experience with the kids, as I saw empathy and curiosity develop for our new friend. 🐦😆
2. Jonah's baseball team – the 'Twins' have made it to the championship game this season! He plays tonight for the win! Undefeated and ready to go, it's been fun watching his skill develop this season and learn the value of sportsmanship and team play. No matter the outcome of tonight's game, I am so proud of him and his discipline this season. You'll find me sitting proud in the stands!
3. Jonah and Ellie both have started skating lessons – Jonah is playing hockey and Ellie is learning the fundamentals of ice skating. Tho a dig in the budget, I really believe this new found sport is something they both love and look forward to every Saturday. It proves passion drives development. I am so excited to see their progression in the next two months.
4. School is out in 5 days. As much as I enjoy the quiet household, I am excited for Summer to start. I've always loved Summer and the lax mentality it brings.
5. It's about time for my new afternoon refreshment. Have you tried the dragon drink at Starbucks? 💗 It's so good. It's a mix of strawberry açaí, very berry refresher and coconut milk. I substitute the milk option with soy, and it's delicious.  Tastes like candy!
Five on wishlist
1. Have had my eye on these highwaisted wide leg pants. They look so comfortable and perfect for Summer!
2. These shorts scream Summer. Pulled from my Summer wishlist, I had to include them in today's list. I just love a good palm print!
3. Tho the real deal pair is on Summer wishlist, I still cannot justify the spend on sandals. So – this designer dupe pair is on route. I am sure they'll serve just as cute!
4.Been wanting to try out the hair clip trend. Have these and these in cart. What are your thoughts on the fashion?
5. Speaking of trends, am thinking to embrace this 90s favorite a second time around. Am still pondering the purchase, tho have already started a growing list of ways to style this belt bag. Would love to know your thoughts in comments!
[show_shopthepost_widget id="3601130″]
Five recent buys
1. Rainbow is very on trend for Summer. Just picked up this adorable lightweight sweater and am in love!
2. Kept these hoops from my latest Rocksbox, and couldn't be more in love. Dress them up or down, they are the perfect everyday accessory! You can catch my latest box reveal in my Rocksbox IG highlight and grab your first box free with code 'thesarahstoriesblogxoxo'
3. Pretty sure I've found the perfect sportsbra – so much that I've ordered them month after month in several different colors. I love that it's secure in fit and holds a breathable fabric. It's also stylish enough to be worn by itself, not hidden under a workout tee or athletic top. Being a fabletics VIP has it's perks – as I have access to 100s of styles and athletic wear for less each month. I can choose outfits based on activity, and mix and match my favorites. A new look each month? Yes, please! If you haven't yet – you can see all Fabletics has to offer – take their style quiz and grab your first 2 leggings for only $24!
4. Love this designer dupe wallet – so much I want the key chain pouch, too!
5. Grabbed these espadrilles a few weeks back and they've become my everyday reach. They are so comfortable and super cute, don't you think?!
[show_shopthepost_widget id="3601149″]
Five noteworthy weekend sales
1. American Eagle // BOGO 50% off all shorts + 25% off your purchase when you buy a new arrival with code NEWNEW
2. J.Çrew // 40% off 3+ styles | 30% off 2 styles | 25% off 1 style with code NOTSOBASIC
3. LOFT // Pick a deal – items up to 50% off — head here for my most recent try on and other faves!
4. Nordstrom // Half yearly sale! Save up to 50% off!
5. Pottery Barn // Flash sale – up to 75% off select items!
Five Summer to-dos
1. Kentucky vacay – this Summer we plan on a visiting Patrick's sister and family in KY. His mom recently moved there to live closer and his other sister and family plan on flying out as well for a visit. It's always fun seeing the cousins play together and enjoy each other's company.
2. Poolside – all day, everyday. Within an hour of wake up every day, I expect to hear at least 5 times "when are we going to the pool?" I don't mind tho. I'd rather them play and burn energy rather than sitting inside on devices.
3. Read. And by that, I mean really sit down and read a book. Patrick jokes about how I always start a book, but never finish it – I've been stacking them up bedside for months. I used to love the quiet time, and read often. Tho time and tasks have taken precedence lately and the leisure has taken back seat. Last weekend, I took a book to the pool and realized how nice it was to take the time to escape, relax, and not worry about lists and tedious todos. So – you can read it here – my goal is to get thru at least 5 this Summer. Check back with me in August.
4. Along the same lines, social media free days. I've been taking Sundays off from social media and plan on staying true to routine. It is so important to take a break, often. It lightens my stress level, eases any anxiety that may have built up over the week and more importantly, allows me to be more present.
5. Build a new running playlist. Mine is dull and unmotivating. I have every song's order memorized. It's time for some new tunes.
---
Outfits
Below I've shared the past two weeks of Instagram photos. As in all round ups, all of the outfits below include links and sizing details.  You can also 'shop the post' in the scroll widgets dispersed below.
necklace | shirt (S)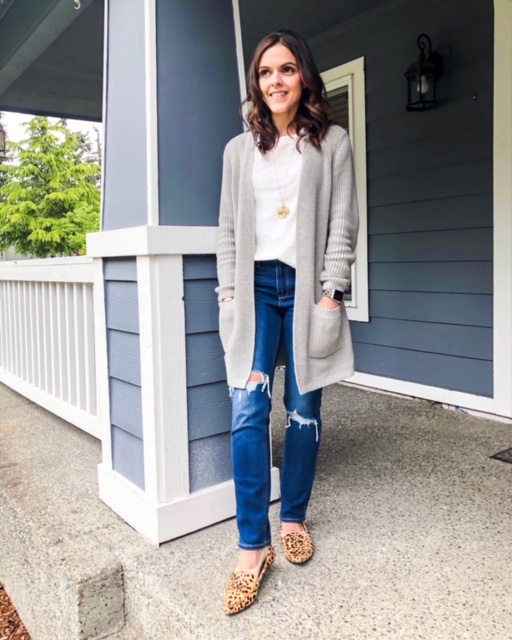 cardigan (XS) | shirt (S) | necklace | denim (25) | leopard flats (TTS)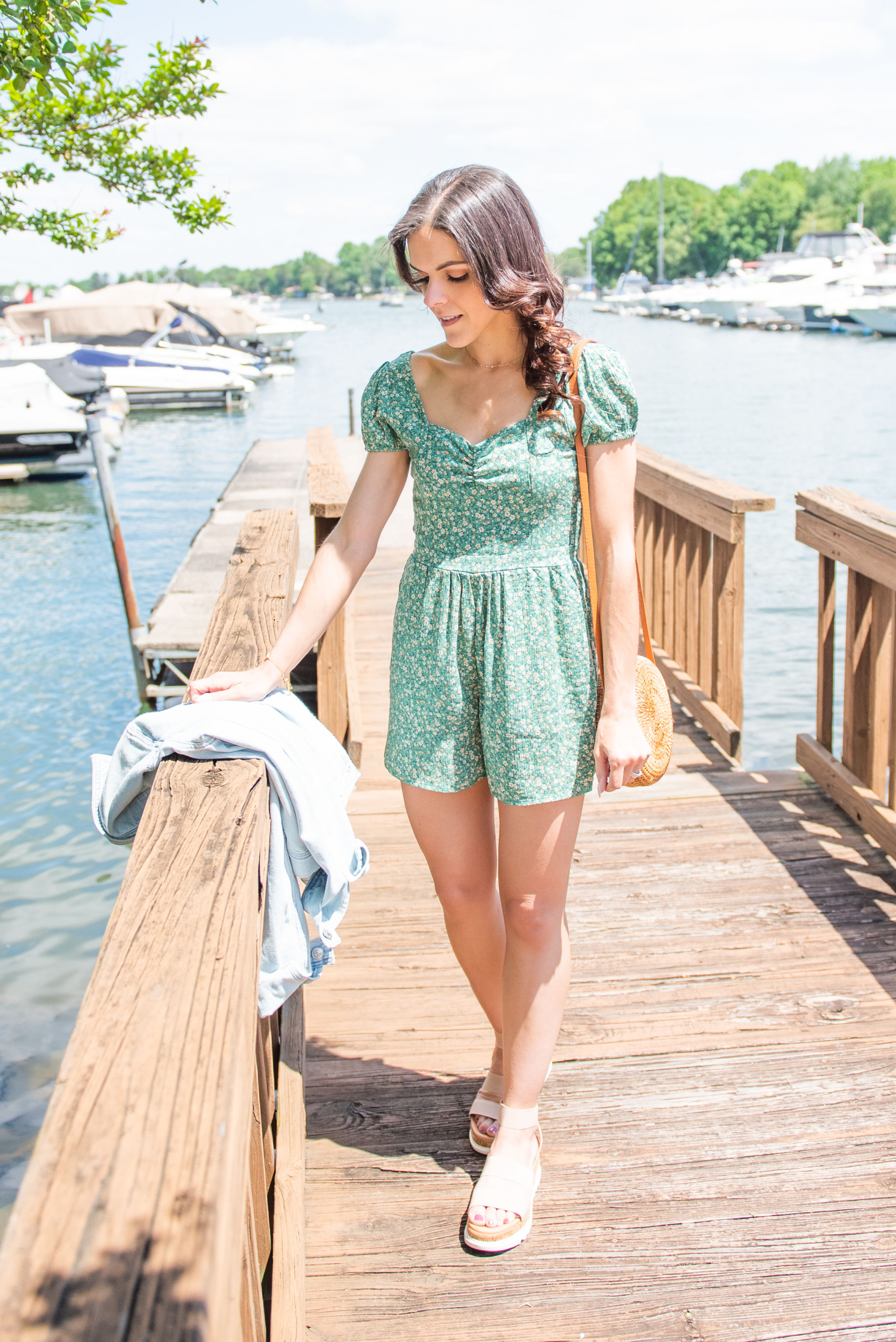 romper (S) | denim jacket (S) | rattan bag | espadrille (TTS)
thermal (XS) | denim shorts (24) | espadrille (TTS)
tank (S) | skirt (24) | espadrille (TTS)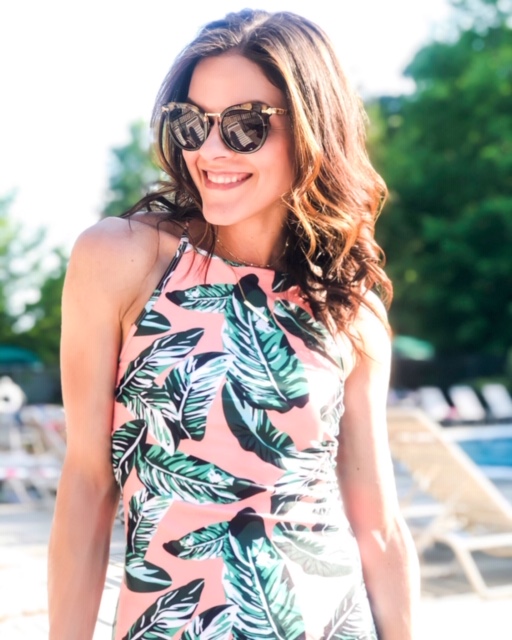 swimsuit (S) | sunglasses
---
[show_shopthepost_widget id="3598685″]
---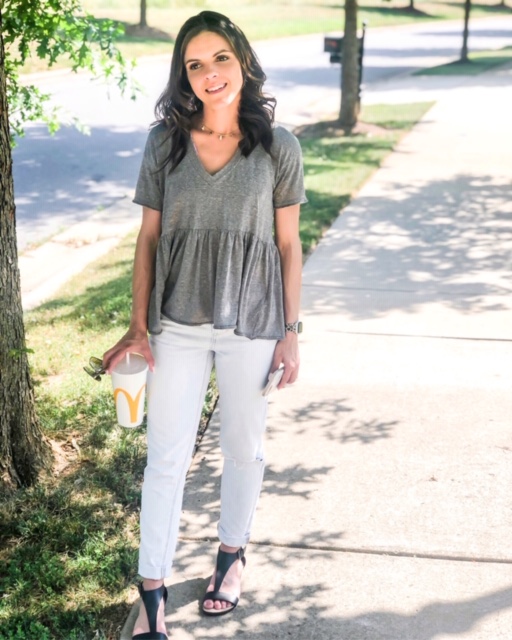 peplum top (XS) | Mom jeans (0) | sandals (TTS)
swimsuit – similar (S) | sunglasses
peplum tank (XS) | shorts (S) | mules (TTS) | necklace | sunglasses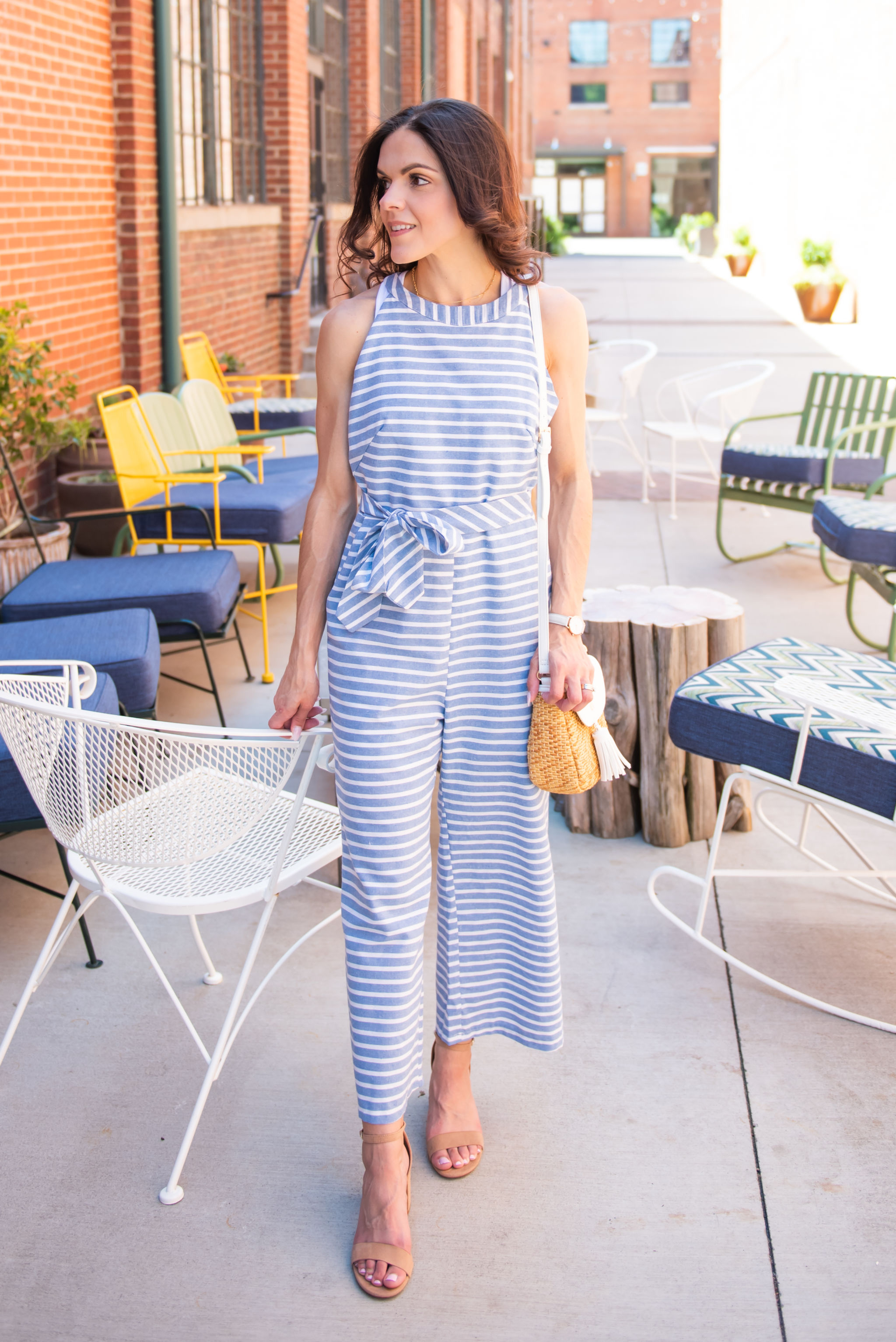 jumpsuit (S) | handbag | sandal (TTS) | watch
---
[show_shopthepost_widget id="3601174″]
---
bodysuit (XS) | pant (0) | espadrille (TTS)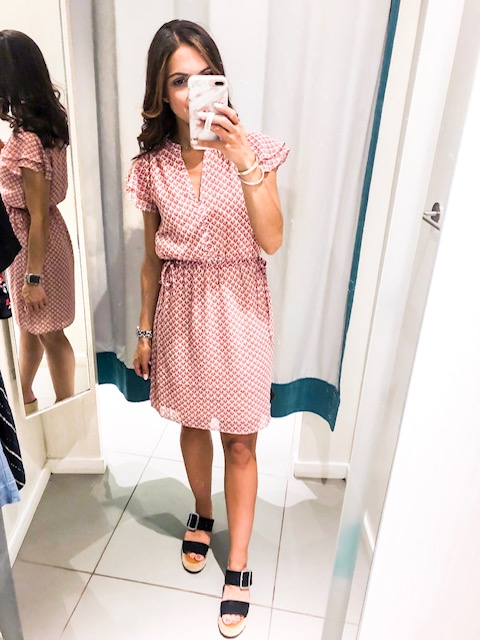 dress (2) | espadrille (TTS)
floral cami (0) | short (2) | espadrille (TTS)
bodysuit (XS) | skirt (4) | espadrille (TTS)
tee (S) | short (2) | espadrille (TTS)
dress (2) | espadrille (TTS)
---
catch the full H&M try on & all looks here
[show_shopthepost_widget id="3601175″]
---
As always, thanks for stopping by! Enjoy your weekend!
xoxo