Happy Tuesday, friends and happy March! I most certainly do not want to jinx it, but I think Spring has finally sprung here in NC. They've forecasted high 60s for next week and I couldn't be more excited! Warmer temps mean I can finally start wearing all the Spring pieces I've been hoarding on my closet rack! Most have only been worn once when planning and shooting future content, so I am beyond excited to curate these favorites in closet, with a valid reason to wear!
Spring may be here, but as it often does – it's brought change. Sadly, my photographer informed me this week that she is moving! I've grown accustom to her availability, her flexibility, and selfishly – at my beck and call! We've developed a strong bond – she knows my nit pick, likes and dislikes, and helps banter any mindful self negativity in photos taken. She's always been open to my vision and works proficiently without hesitation or spite to see it thru. I truly will miss her, our friendship, and our frequent photo sessions.
She has, however, agreed to visit once a month and schedule shoots with her clients here in Charlotte – which alleviated some stress from the news! With sessions less frequent, it means that I must plan and shoot content an entire month out. Yes, I usually plan my months and write my posts in advance, but I often hold off on shooting photos for it until week of. (sometimes day of!)
If you've followed along in stories, you know that I've been a busy bee this past week planning looks and content for you well into April! I didn't share in stories, tho if you could have seen how messy my office floor was this past week – you'd think the Tasmanian devil stormed thru a few dozen times. Good news is, I've got style sessions, blog posts and all sorts of fun on horizon .. on the other hand, I feel I've neglected stories a little while in this state of panic planning. Just goes to show the content you see, read, and learn – not only is it often planned months in advance – but the real work – the writing, and developing of it takes time, a narrow focus and can often be a little messy.
But enough chatting what's to come, let's recap all the looks we have seen in March so far! Cause they all are worth the re-share, imo! Per usual, I've rounded up March's latest on Instagram below. Outfits are linked with sizing details below each image!
---
Instagram March Round Up
utility jacket (similar) | chambray shirt (2) | black denim (0S) | striped tee (similar)

pink blouse (S) | cargo pants (XSP) | taupe pumps (size down .5)
blazer (S, tho TTS) | graphic tee (XS) | denim (TTS)

run jacket (S) | sports bra (XS) | biker shorts (XS) | sneakers (TTS)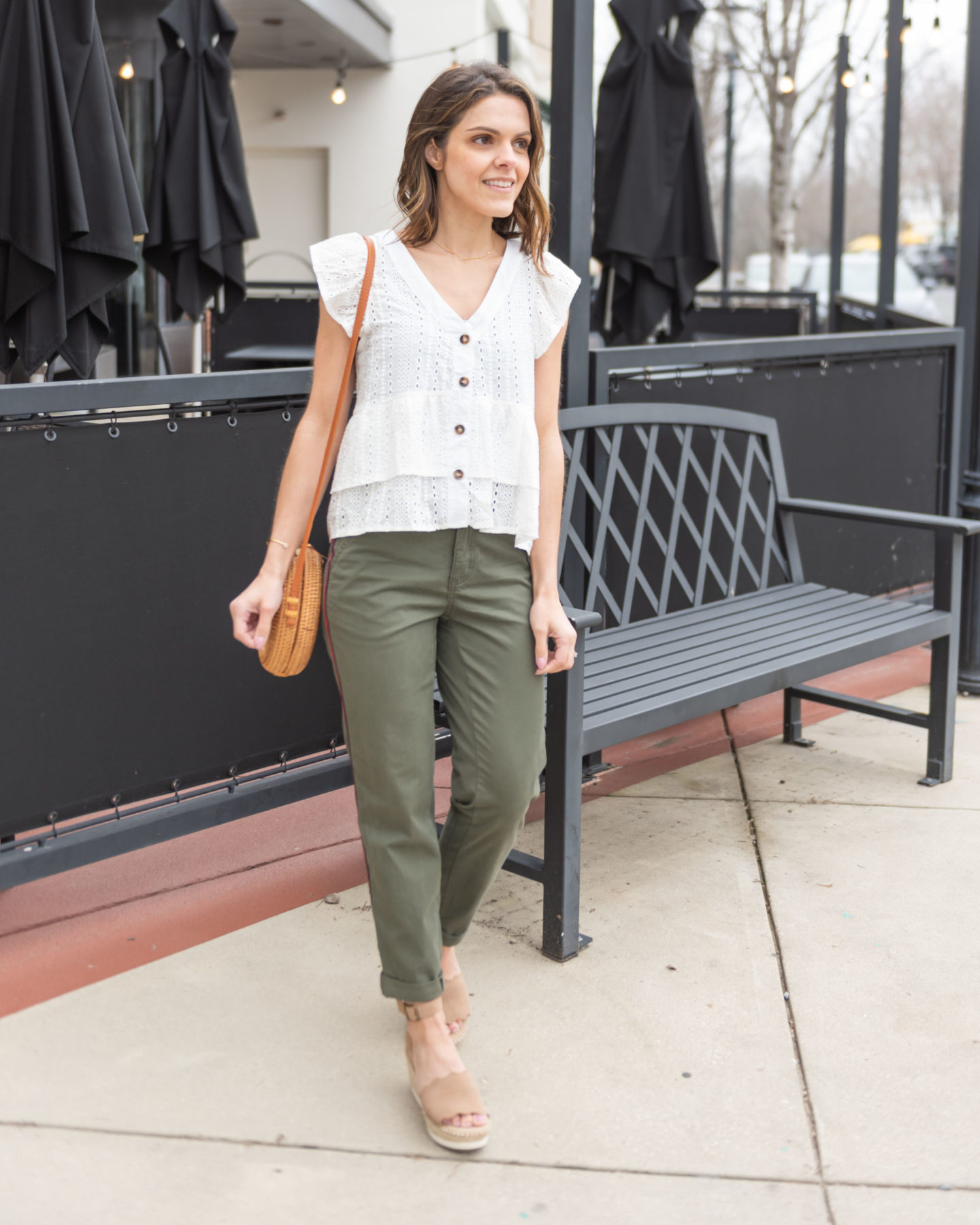 eyelet top (S) | girlfriend pants (0) | rattan bag | espadrilles (similar)

dress (XS) | blazer (0) | booties (similar)

denim jacket (S) | graphic tee (S) | midi skirt (XXS) | mules (TTS)

shirt dress (XSP) | sweater blazer (XS) | sneakers (size down .5) | transport tote | R+Co dry shampoo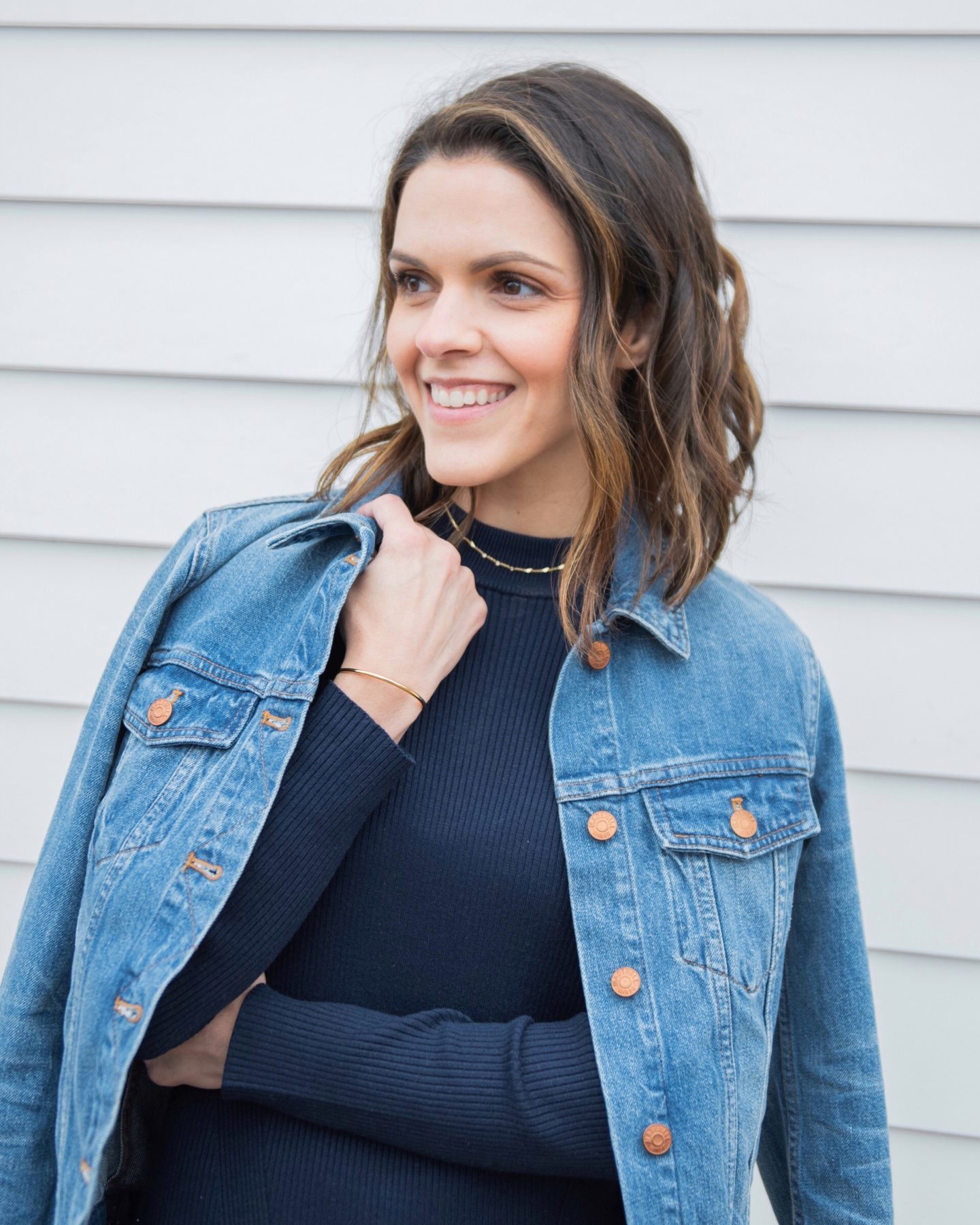 denim jacket (S) | sweater dress (XS)

floral blouse (XSP) | denim (25) | crossbody | heels (TTS)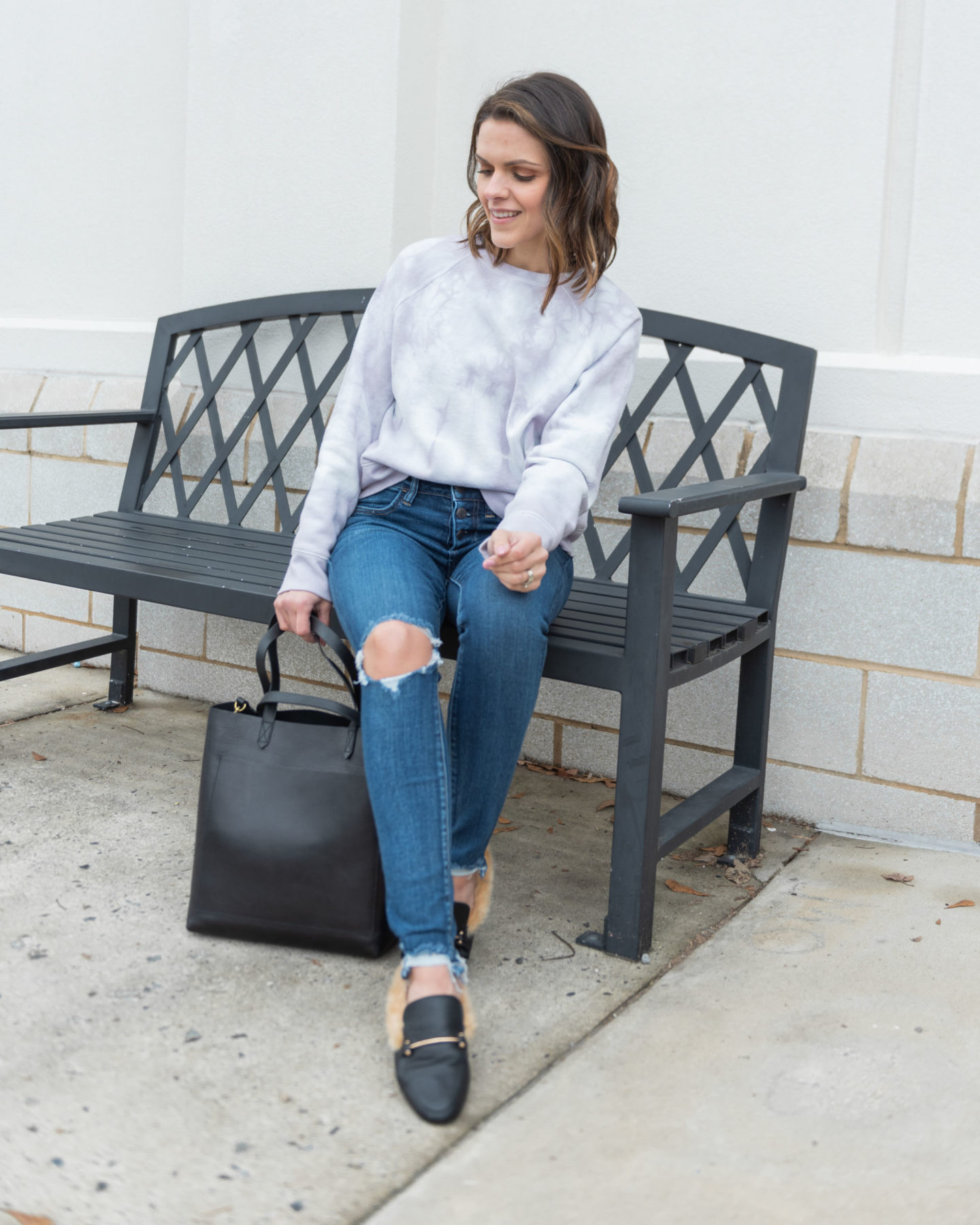 tie dye sweatshirt (XS) | denim (0) | mules (similar) | transport tote
---
There you have it – our first Instagram round up for March! Which was your favorite look? If you love these types of posts, or the convenience of shop – check out my other IG round ups here! As always, thanks for stopping by!
xoxo