Happy Friday and Happy May! There's so much to look forward to this month! May seems to be a month of birthdays in our family – we celebrate my husband, sister and dad all within a week's time! It also means Summer break is closer than ever, so I know the kids have no objection! And what I am most excited for – I leave for a much needed girlfriends visit to WA in a few short weeks! Not to worry – I'll take ya'll along to share in all the excitement. That all said, there's no stopping our weekly Instagram round up and Friday five share!
Sharing all outfit links for this week and five lists below per usual! And ICYMI, two blog posts went up earlier this week! I shared my Top Sephora Spring Bonus Event picks and my Mother's Day gift guide!
---
Five things I am loving:
1. High waisted shorts – they are my newest obsession! Flattering, comfortable, and affordable! A few pairs waiting for NC heat to hit are here, here, and here.
2. Embellished sandals – I've always loved a bit of sparkle! A few new pairs I've added to my Summer line up are here and here.
3. The midi skirt – how is it that the little girl who never loved to wear skirts is now stopping scroll and wish listing every skirt seen on her IG feed? I have about 5 on wishlist at the moment. They are so versatile and fun to style! A few on top of list are here and here.
4. Iced soy chai tea lattes. Summer is on horizon and the weather is heating up! I usually am a hot coffee drinker no matter the weather, but for some reason my afternoon drink of choice is on ice. Bring on Summer!
5. Rocksbox! A constant replenish and refresh of designer jewelry? Yes, please! I love changing up my accessories! You can catch my latest box reveal in my Rocksbox IG highlight and grab your first box free with code 'thesarahstoriesblogxoxo'
Five weekend sales:
1. Abercrombie // 25% off  your entire purchase + free shipping on orders over $75 – Check out my favs here.
2. GAP // extra 50% off sale styles with code MORESALE + 40% off your purchase with code HEYMAY
3. J.Crew factory // Stock up Sale: 20% off 2 items | 30% off 3 items | 40% off 4+ items with code WELLSTOCKED
4. Old Navy // Supercash redemption + 20% off everything with code SWEET — Head here for my favs!
5. Sephora // Annual Spring Bonus Event! Details and all my picks are shared here! Read my latest post here!
Five carry on must haves:
With my upcoming trip, I am starting to think of the essentials needed for flight. I plan on sharing a full blog post on all my travel essentials thereafter. In the meantime, check out what's on list thus far, descriptions to follow in future!
1. Madewell tote
2. Hydroflask
3. BC touch up concealer pen
4. Powerbeats headphones
5. EVER Revive eye cream
Five songs I cannot get enough of:
1. Africa – Weezer's Toto cover
2. There's No Way (feat. Julia Michaels) – Lauv
3. Eastside (with Halsey & Khalid) – Benny Blanco
4. Oh My My My – Troye Sivan
5. 7 rings – Ariana Grande
Five Mother's Day gift ideas:
With Mother's Day a week out, I thought to share a few ideas taken directly off my Mother's Day gift guide! Have you checked it out yet? Be sure to subscribe to the blog so you never miss out on the latest!
1. Travel case – Does she love to travel? Make travel chic with the most elegant, tho functional travel case. Made to stow cosmetics, travel size liquids, cable and chargers and is sure to become her most coveted travel accessory
2. Robe – If you follow me in stories, you know I love a good robe. I received this one for Christmas last year and it's my nightly ritual to dwell in my 'game of thrones' coat of cozy. Every Mom deserves one. If the fur lining is not your style, I've heard nothing but praises on the comfort of this one.
3. O-venture ring – Yes, you've seen this cute accessory in gift guides before. I've repeated this option with good reason. It's a game changer! These are neat, in that it fits around your wrist so you can be hands free. I promise any Mom would love a dismissal of the frantic key search. Offered in several colors and textures. Sign up for email notifications and you can receive 15% off your entire purchase!
4. classic gold hoops – simple and elegant, she'll love this classic pair.
5. Earbuds – Whether she's at the gym, taking her mid-morning walk, or grocery shopping for the week, listening to music makes the everyday todos better. The PowerBeats3 are my favorite and make the best gift for the busiest of Moms. These are wireless, so you can wear them freely without the worry of cables tagging along. Shop and choose her favorite color here.
---
Outfits
Below I've shared the past week of Instagram photos. As in all round ups, all of the outfits below include links and sizing details.  You can also 'shop the post' in the scroll widgets below.
floral tank (XS) | denim short (4) | espadrille (TTS)
tank (XS) | Mom jean (00R) | espadrille (TTS)
tee (M) | cropped denim (4R) | espadrille (TTS)
tank (S) | shorts (S) | denim jacket (XS) | espadrille (TTS)
kimono (OS) | tank (XS) | cropped denim (4R) | espadrille (TTS)
dress (XS) | espadrille (TTS)
top (XS) | pant (25) | espadrille (TTS)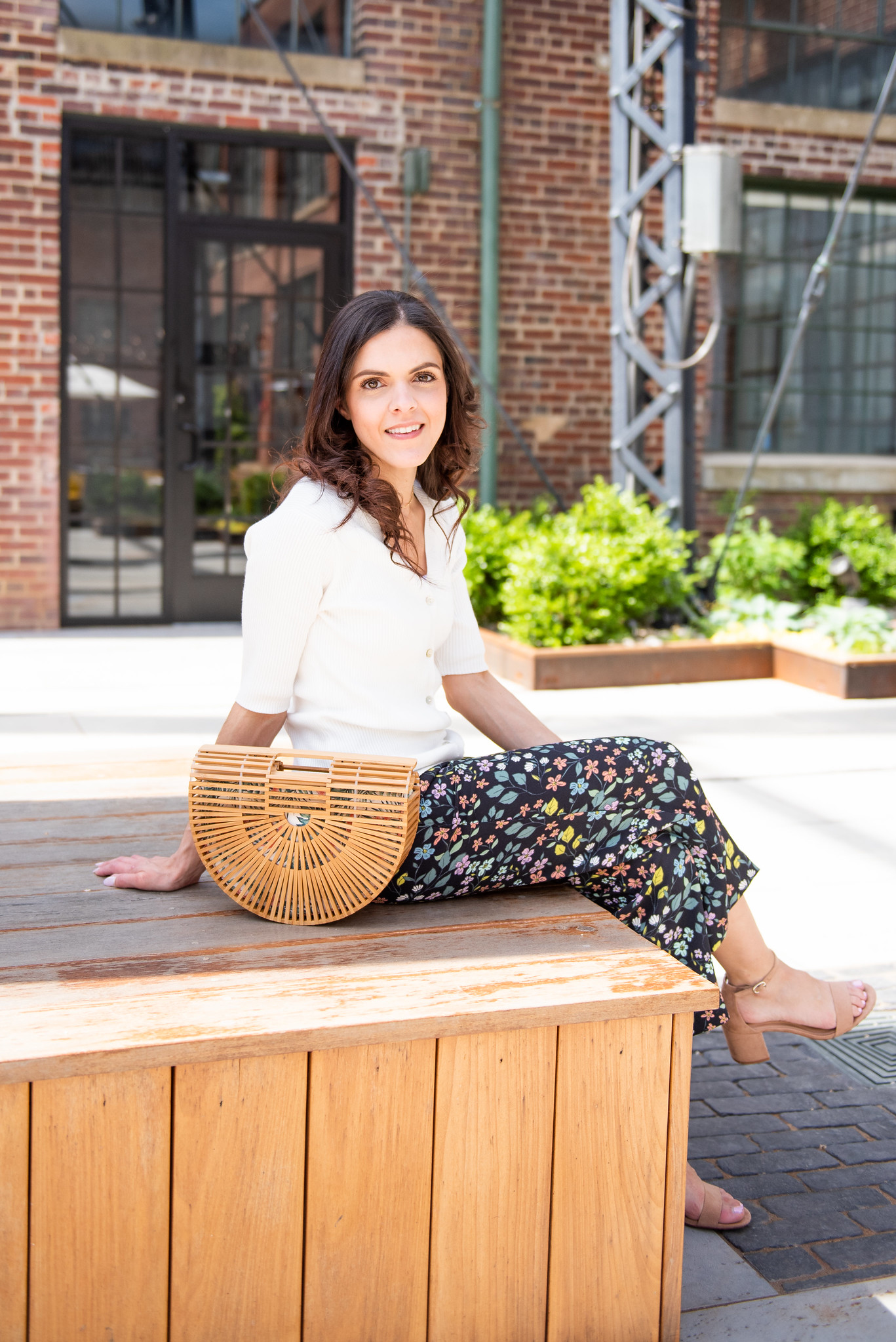 pant (XXSP) | cardigan (S) | bamboo bag
---
[show_shopthepost_widget id="3569708″]
---
kimono (OS) | tank (XS) | denim (26) | espadrille (TTS)
tank (XS) | watchband | necklace
military shirt (S) | denim (26) | boots (TTS)
---
[show_shopthepost_widget id="3569711″]
---
Have a great weekend, ya'll!