Happy Friday, babes! Man, this week has flown by. Last week I surprised myself with how much I got done. Yes, errands are limited with two kids in toe, but I've learned I relish in the day's freedom when they aren't. I've realized time often gets away from me and my day's aren't as structured. Quite the opposite of what Spring break is meant for, but I'll gladly take the productivity over the lag. But this week? It's kinda been the opposite. Tho the kiddos are back to routine, I've felt unmotivated and on constant catch up. Ya'll know I am a planner, and try to share in stories each Monday what's on deck for the week. Tho I may not have fully checked everything off list just yet – this Instagram round up is one for consistency, so – here we are! For today's Friday five I thought to keep it short and sweet – sharing 5 noteworthy sales I'll be shopping this weekend. And of course you'll get the one stop shop round up of the latest on Instagram! Let's get to it!
5 weekend sales
1. Abercrombie – 25% off your entire purchase + free shipping on orders over $75 – Check out my favs here.
2. DSW– $10 off $49 | $20 off $99 | $60 0ff $199 with code GOODVIBES
3. J.Crew – up to 70% off original prices with code SOGOOD
4. LOFT – 50% off Springtime faves — head here for my most recent try on and other favs!
5. Nordstrom – Spring sale: up to 50% off select brands
---
Below I've shared the past week of Instagram photos. As in all round ups, all of the outfits below include links and sizing details.  You can also 'shop the post' in the scroll widgets below.
top (XS) | denim (25R) | sandals (TTS)
sweatshirt (S) | tote (similar) | denim (0R)
dress (SP) | booties (TTS)
cardigan (XS) | floral shell (XS) | denim (25R)
top (XS) | pants (0P) | sandals (TTS)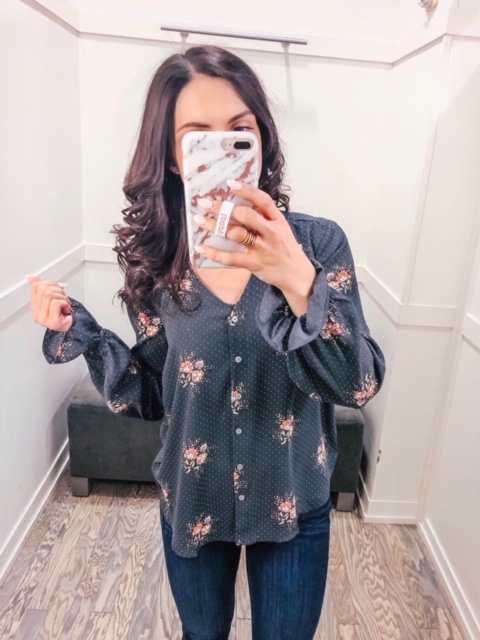 blouse (XS) | denim (25R)
top (XS) | denim (25R)
top (XS) | denim (25R) | mules (size down .5)
---
[show_shopthepost_widget id="3561029″]
---
romper (S) | rattan bag
top (XXSP) | denim (25R) | sandals (similar) | sunglasses
kimono (XS/S) | tank (XS)) | denim (4R) | mules (TTS) | sunglasses | necklace
---
[show_shopthepost_widget id="3561031″]
---
If I haven't said it enough, thank YOU. Thank you for following along and allowing me to continue to inspire, share and gather our favorites week after week. I truly appreciate you shopping through my links to give me credit – the small amount of commission I make helps me keep this blog going for all of you. 💛 Wishing ya'll a happy weekend!