Can y'all believe we've only 4 days until Valentine's Day? How can it be we are mid month already?! With February well underway – I thought to share a bit of insight on all you can expect this month! ICYMI, last week I shared optional ways to style for Valentine's Day and my Allume Style review worth the read. Beauty tutorials, in store try ons, Target share week, Amazon favorites & my Spring capsule is all in the works! This month may be short, but will be rich with all the tools needed to define that unique style of yours!
Before you scroll down further to check out our recap, I do want to mention and make sure  ya'll know about my TSS Insiders Facebook group! I've shared with blog subscribers and story viewers, tho forget often to mention the TSS Facebook page and the associated Insiders group I'd love for all of you to be a part of!
I created the group as a place to continue the conversation. Instagram can be limited, being a one side share. And creating a space where conversations are built is something I want to be a part of (and hope you do, too!) TSS Insiders is a space to openly share outfit recreations, #momlife hacks, home decor tips, books you love, quotes that inspire you, … even random memes! Anything!
I will say, creating this group does not in anyway mean I'll be sharing less here on the blog or Instagram! My hope is merely to increase my presence there going forward and build a community that supports and inspires authenticity on a deeper level! Needless to say, I would love to extend the invite! Click HERE to JOIN!
All said, let's get to our February IG round up, shall we? Per usual, outfits are linked with sizing details below each image!
---
sweatshirt (XS) | leggings (S) | sneakers (TTS)


blouse (XXS) | pant (25)
catch the full Madewell try on here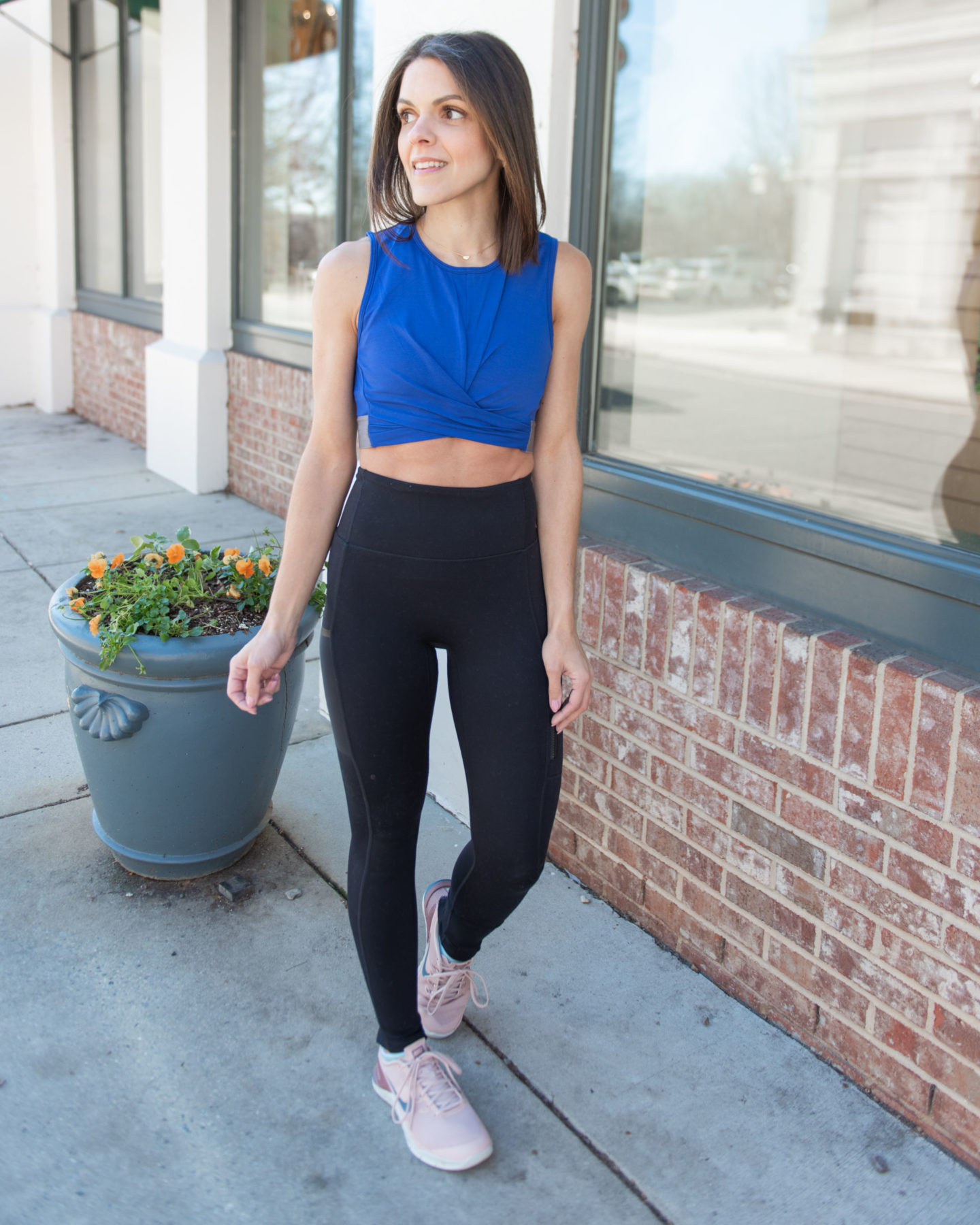 top (XS) | leggings (XS) | sneakers (TTS)
receive 2/$24 leggings here


blazer (0P) | blouse (XS) | denim (25P)
catch the full LOFT try on here


sweater (XS) | Spanx faux leather leggings (S) | booties (similar)

poncho sweater (similar) | denim (TTS) | mules (similar)


tunic sweater (XS) | leopard vest (XS)


cardigan (similar) | chambray top (2) | white jeans (similar) | booties (similar)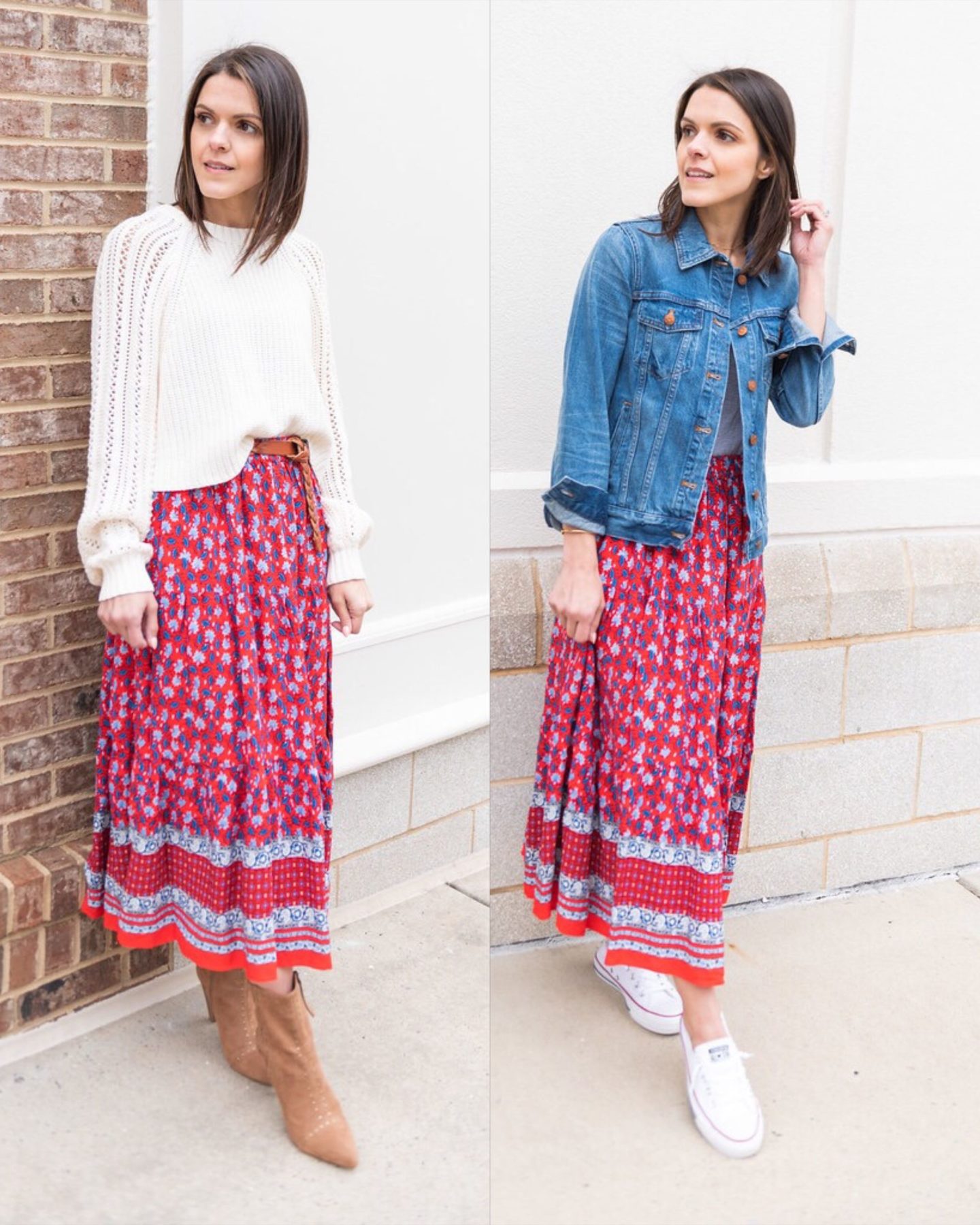 sweater (similar) | skirt (XS) | booties (similar) | denim jacket (S) | bodysuit (S) | sneakers (TTS)


button up top (XS) | necklace | tulle skirt (XS-S) | booties (TTS)


coatigan (XS) | striped tee (S) | denim (26) | booties (similar)


poncho (OS) | poncho sweater (similar) | faux suede leggings (XS) | knee high boots (TTS)


jacket (XXS) | tote | chambray shirt (XS) | faux suede leggings (XS) | sneakers (size down .5)


tie-dye top (XS) | denim (TTS)
catch the full Target try on here
---
There you have it – the first IG round up for February! Wishing ya'll a happy week! Thanks for stopping by!
xoxo