While TSS is more style focused, beauty related topics always raise a brow. Favorite lists, reviews, and even tutorials consistently stream my TikTok FYP with reason. I am always interested in learning the ins and outs of all things beauty, and love that my job as a content creator involves testing out new products and new beauty brands. I am always up for trying out the latest serum, cleanser, treatment, or makeup, as it means I get to breakdown my experience and let y'all know what I loved and what I didn't. Trying out a ton of products has also helped me establish a tried and true list of personal favorites over the years.
Because of this influencer perk, one can conclude I've quite an optional line up when it comes to beauty products at home. But with hockey tournaments and weekends booked now through April, taking all of them with me isn't ideal. There's only so much my travel case can take and I am often forced to pick one! Minimizing my regimen and sticking to less is logical.
All said, for this beauty breakdown I thought to narrow down and share what has made the cut. Below I've listed my holy grail favorites – both for travel and any instance I'd need to pick just one!
Shampoo
To be honest, I've only been using this shampoo for a few months. However, I can see a drastic difference when using this over any other shampoo. Being sulfate free, it takes a second to lather, but the end all is so worth it. It never leaves my hair oily, but rather shiny and incredibly soft. Smells amazing, too!
Conditioner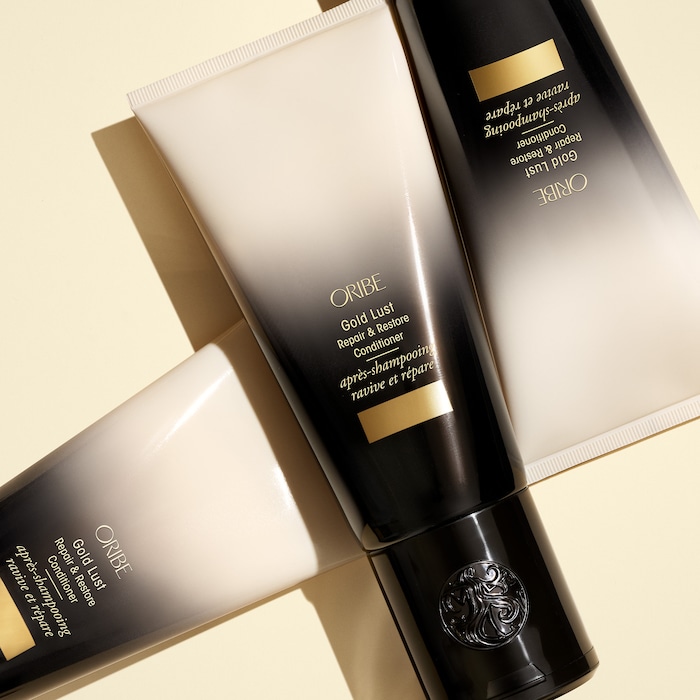 No other conditioner compares. This moisturizes, protects, & restores my dry, damaged hair. I've found it also helps to prolong the effects of my smoothing Keratin treatments. It never weighs my hair down, either. I always look forward to the blow dry after, as it leaves my hair smooth and detangled.
dry Shampoo
I've tried countless dry shampoos, and I am convinced I've found gold. I am not typically one for subscriptions, but you can bet this has been on auto replenish for quite sometime. I am convinced the more I use it, the more I prolong my hair's ability to stay clean, longer. It removes oil, sweat and odor while adding softness and natural shine for that fresh-out-of-the-shower feel. If you try anything from this list, pick this one and give it a go.
Cleanser
I cannot tell you how many bottles I've gone thru with this one. It lathers and removes dirt, impurities and makeup so well. It never strips or over-dries my skin, either. My skin tends to become more acne prone and oily one week out of the month and even with the onset of hormones, this keeps balance in check. I cannot recommend this enough.
Face SPF
The sun really can take a toll on your skin, and prioritizing sunscreen in your daily regimen – no matter the time of year, is so important. Dime's Wonderscreen SPF 30 provides my skin the daily protection it needs! This formula is lightweight, fast-absorbing and leaves zero white cast. It does not leave my skin oily and can be worn alone or under makeup. Save 20% with sarahstories20.
Face Primer
One of the reasons I love this primer so much is because it's a matte primer. Yes, I'll love a glow ever so often, but 9/10 I prefer a clean matte formula. The texture is really lovely, not too heavy, and provides a smooth finish.
Coverage
If you've been here long enough, you know I am quite minimal when it comes to foundation (and makeup, really). I prefer a light coverage most days, and opt for a tinted moisturizer or skin tint. This Serum is lightweight, and packed with skincare benefits, fusing skincare, makeup, and sun protection into one easy step. If I had to pick one, this is it. I use the shade Diaz and it's a perfect match. It provides an all day dewy glow!
Concealer
With my favorite creamy concealer temporarily discontinued due to package disfunction, I needed a likewise creamy concealer to take its place. Boy has this won me over. This formula is creamy and blends so well. It doesn't settle into fine lines, nor dries or creases. It instantly reduces the appearance of dark circles, discoloration, and blemishes. I use the shade Burdock and it pairs beautifully with the Skin Tint, noted above.
Setting powder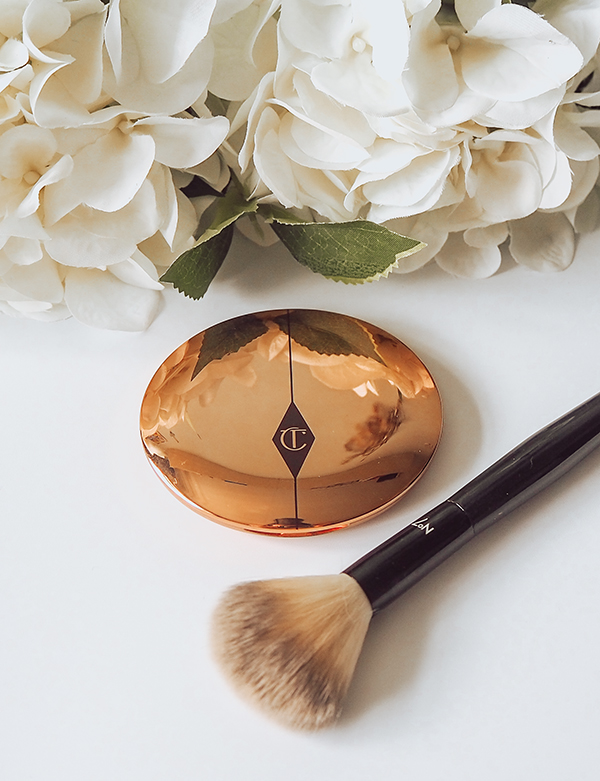 Of all the products listed, this is the one I've used the longest. I've hit pan countless times and will forever love the color match and formula. This ultra-fine setting powder instantly blurs texture and never settles in my under eye creases. I also love the Pillowtalk Chic to Chic blush.
Brow product
I know I am not the only one when I say brows are the first thing I notice when meeting someone. I've always had a thing for them and over the years have grown to love a full thick brow. The cool brown shade matches perfectly to mine and what I'd choose if I had to pick one. This clean formula is creamy and glides on smoothly, you'll love it.
mascara
I've tried a lot of mascaras this year, I mean a lot. But this one always takes the cake. I like to combine it with this lash primer, which helps keep your lashes from clumping together. The formula is smudge free, flake free, and doesn't transfer. It volumizes and lengthens your lashes in the best way. It also washes off easily.
[show_shopthepost_widget id="4838119″]