It's officially Summer around here, can you believe it? With a restored normalcy around here, I know many of you have plans to travel this Summer. With a rising love for Amazon (combined with affordable fashion and convenience) I've pieced together several accessible vacation looks. Dust off your suitcase ladies, I've got a few outfits to add to your packing list.
Pool day // Let's first tackle swim. Not sure about you, but once I've my suit confirmed, it's easy sailing from there on out. I know swimwear can be a very difficult shop. I know we've all different body types and preference when it comes to swimsuits. In search, I personally required coverage, variety, and affordability. The suits below mark off all. And if you're anything like me, accessories complete the package. Cover ups, handbags, and hats are linked below each image.
[show_shopthepost_widget id="4503409″]
---
[show_shopthepost_widget id="4503374″]
---
[show_shopthepost_widget id="4503388″]
---
[show_shopthepost_widget id="4503400″]
---
[show_shopthepost_widget id="4503417″]
---
 Brunch // Needing a casual, yet stylish look? Opt for the jumpsuit. This cute tie dye number fits the bill. It has adjustable straps, is extremely comfortable and depending on your brunch spot, looks great dressed up or down.
[show_shopthepost_widget id="4501199″]
---
Shopping & site seeing // I saw these ruffled shorts and knew they'd work for a number of occasions. Dress them up with some heels and a blazer, or dress them down with a bodysuit and sandals. Extremely comfortable, flattering and available in several colors.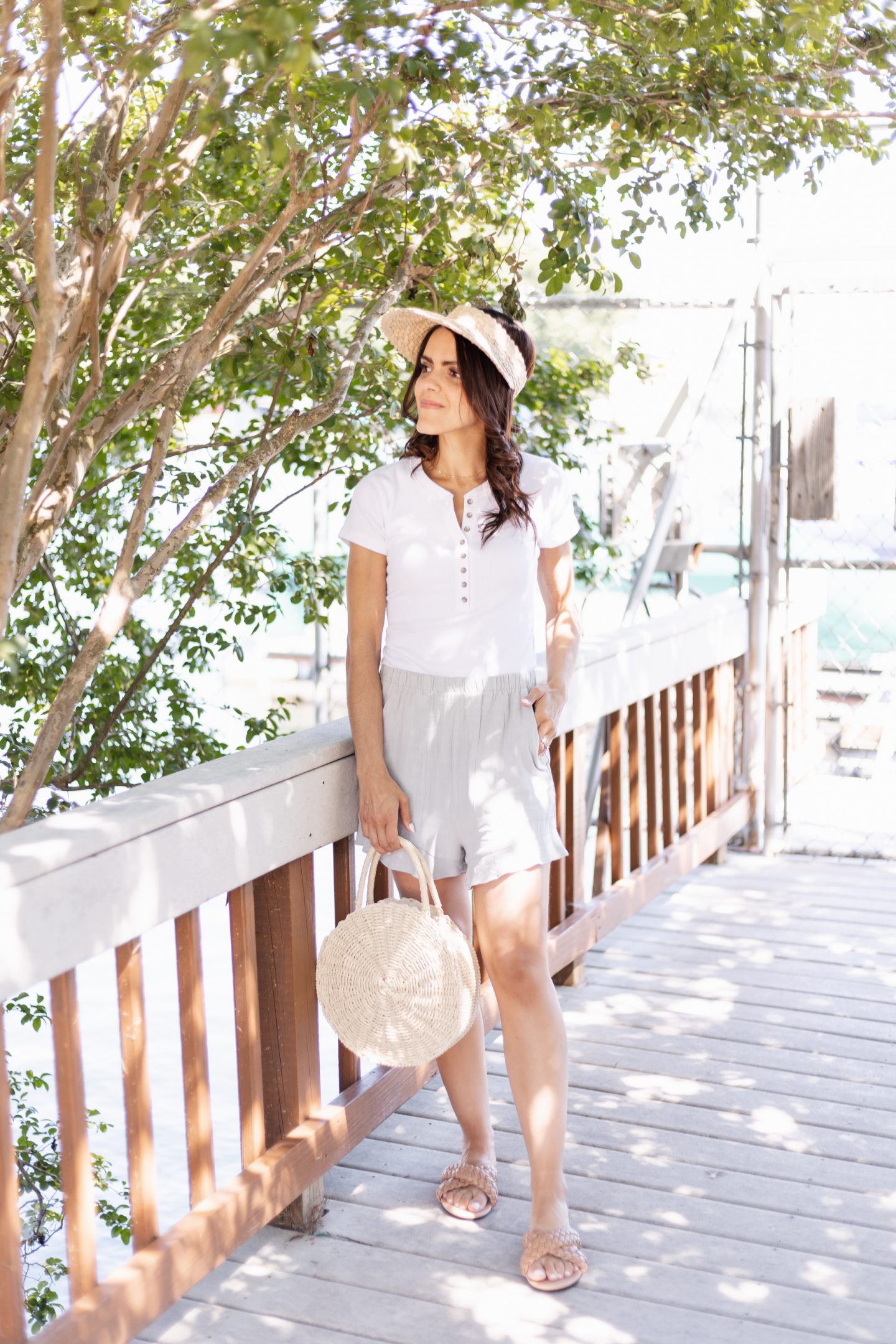 [show_shopthepost_widget id="4501207″]
---
Wine tasting // I am headed to Sonoma in a few short weeks and this number is definitely on list to pack. It's extremely lightweight, and with a few added accessories you'll be set. I am sure adding a glass (or two) to the ensemble would complete the look nicely!
[show_shopthepost_widget id="4501202″]
---
Dinner // This number has me swooning, and honestly – I cannot believe it's from Amazon. Beautifully made, fully lined and such a romantic feminine piece. This would be perfect for that last night dinner, date night, or any semi formal event.
[show_shopthepost_widget id="4501205″]
---
There you have it, Amazon's finest when it comes to vacay ready looks! If you enjoyed my Amazon vacation and swim haul, you can head to my Amazon page where I update and consistently add to my lists of favorites! As always, thanks for stopping by! xoxo