So I promised y'all more stories – and with Father's Day coming up, I thought to share a bit of my upbringing in today's post and why I feel this June holiday is so important. And if you know me, I'll jump on any opportunity to put together some gift ideas – so I've made sure to include several options thereafter to help celebrate Dad's day. Without further ado – my father's tribute ..
I'll start by saying, God's presence in my life and the people he's placed in it have been believably purposeful. His work, a story I am still unveiling. (read more on me, here) At one month, I was adopted and placed in the home of a couple who couldn't conceive. Thus proving God not only had mastered a plan for me from the beginning, but was carrying out likewise promises.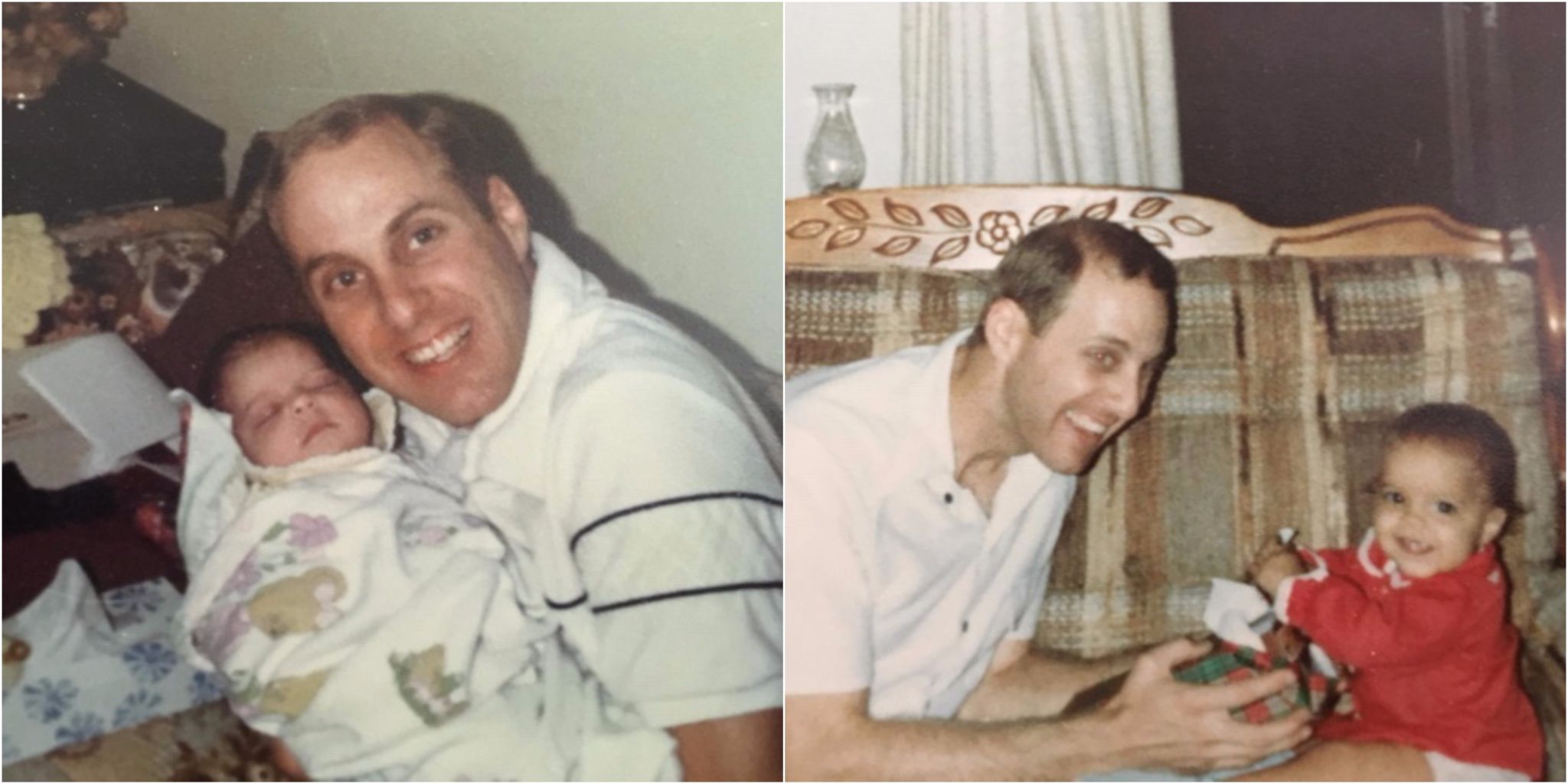 Sadly, tho justifiably, my parents split when I was 3. Distance and circumstance hindered much of a relationship with my adoptive father. It was just me and my Mom for several years. Years I treasure still to this day. Looking back I've realized how much of a sacrifice she made in raising such a strong willed daughter. I know those years were tough, and Mom if you're reading this – I cannot thank you enough for taking on both parental roles in those early years. All said, God had plans for us, placing my step father, whom I call daddy, into my life at the ripe age of 10. It was in those pre-teenage years – the ones where you aren't sure of who you are, who you're becoming and even who you want to be – my daddy was there to catch it all. He taught me discipline, self worth, faith, and perseverance. He taught me how to drive, ran the soundboard thru the short period of time I pursued a singing career, and talked me thru the tough decision of college direction. That only brims the surface of all lessons learned. Daddy, you're truly a man I look up to.

My adoptive father sadly passed in 2012 – and I am so blessed to say we had rekindled that distance and relationship from the damage circumstance brought. He was a man reborn in his faith. Persistent, kind, and always made sure I knew his infinite devotion. He is greatly missed.
I've seen my husband now father our own children and I cannot help but be filled with gratitude. He's present. Always inquiring on the day's discoveries. He's kind, patient, forgiving. The bond between him and our kids cannot be unbroken. Jonah will always be his best buddy, and Ellie his baby girl. There are times when I watch them together and am filled with emotion, realizing the privilege in having such a prominent father figure in their life. My hope is they'll never take it or him for granted, but rather celebrate life's most influential. Likewise, my father in law sits with open arms. Family takes precedence with Him – so much he moved cross two states to live closer. And witnessing the dynamic within generations just adds to the list.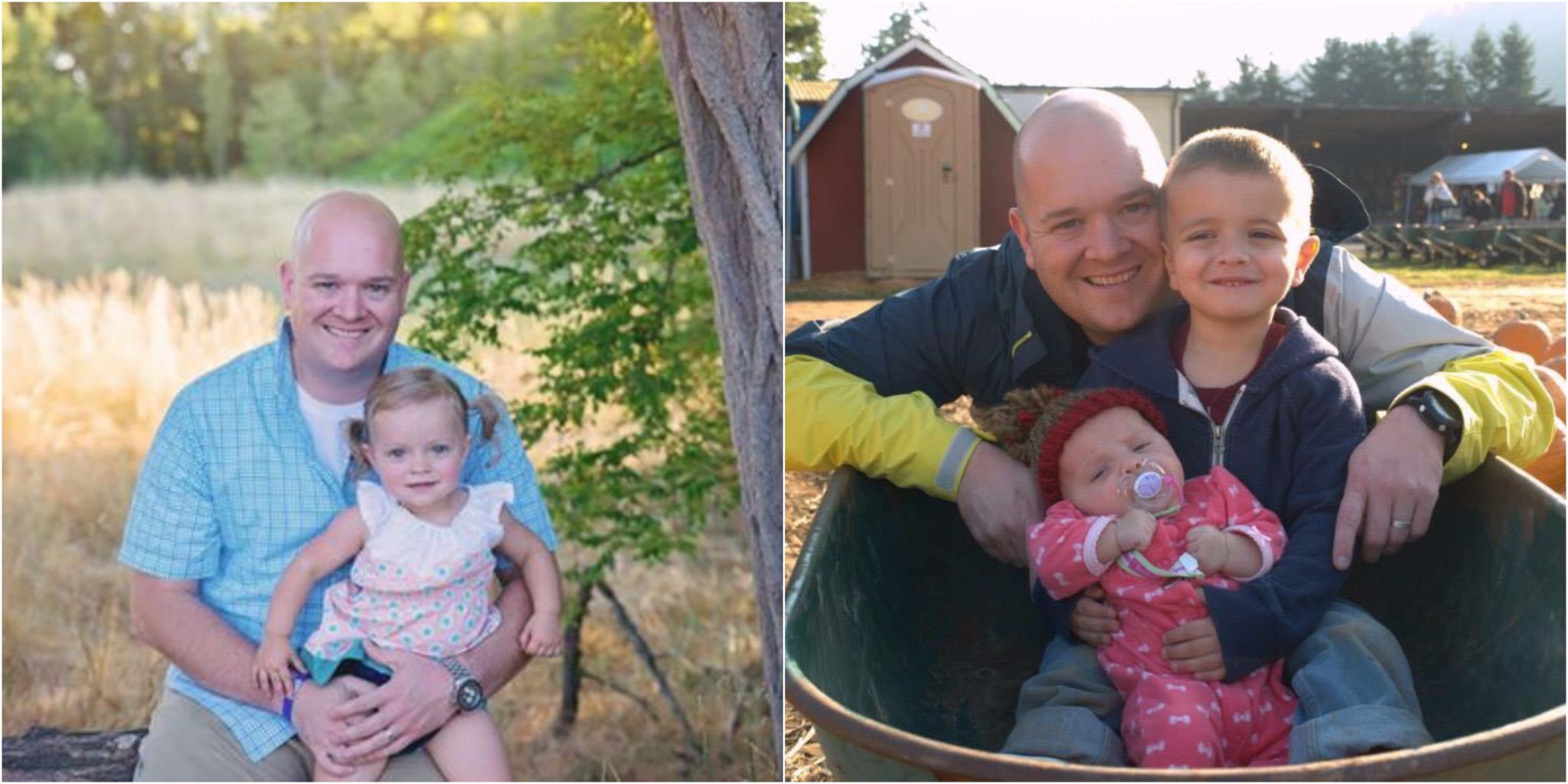 I've shared before the profound impact my grandparents had on my life – my Grandpa Reimer, written about here will forever be missed. A man of great work ethic and faith. And I'll mention my Grandad – a prodigy in my mind as the hidden Jeopardy genius. I can remember sitting on his lap, having him call out every correct answer before the bell was even rung. Always so kind and welcoming. Both have sinced passed, but taught me the value of love and family.

I've been given a perfect example of what a father should be, by the men placed in my life.
I could reminisce on experiences and all I've learned from each one of them, though this post would get lengthy. Plus, there's a pretty good gift guide – ideas gathered from the best father I know – still on deck. So I'll end with a written toast – to the men in my life who've been present, taught life's lessons with dignity (and patience), and have helped mold me into who I am today. I wouldn't be me, nor the person I am today without YOU and the ultimate father above orchestrating it all.
Father's Day is one to celebrate. Wether it's to celebrate your father, step father, grandfather, father figure – they've been placed in your life with purpose and tho some circumstances may not always be understood, the role they play in our lives is worthy of salute.
---
In prep for this post, I recruited Patrick to do some of the search. I figure he has a better understanding of what dads would like to receive on their day. After looking at all the recs he's found and approved, I just might be shopping this guide for reference! I'll note that I made sure to include socks – something my daddy came to expect every year while growing up. Looking back, it probably was the least personal, tho a tradition I never let down.
*This post has been updated to reflect items available for 2020
You can view the gift guide by clicking on the hovered + icon or view the products otherwise by using the direct links below.