I mentioned in my recent Instagram round up my fear in the 're-share'. That I often question if the style and looks I am sharing with ya'll are diverse enough. With style discovery a top and forefront mission here, I often feel I must cover all the bases and am afraid my content lacks balance. The worry is silly, I know. A limitless budget and endless closet is far from practical. And sharing a different look from head to toe each day in no way reflects my 'everyday' style. It's simply not me. It would be exhausting, if anything.
I am constantly searching for refresh, but working with the closet I do have always comes first. Naturally, I shop my closet twice there-over on a daily basis. It's what I love to do – style pieces in as many ways as possible (often even before the buy). Looking back at all I've shared in 2019, my love for a versatile piece hardly goes unnoticed. Faux leather leggings, leopard booties, and a killer sweater blazer made the feed a handful of times. Ironically the fear of unbalance proves opposite each time I post and I somehow manage to spotlight closet diversity.
There were many pieces I discovered and tried in 2019. Some fit in daily rotation nicely, some missed the mark and were an immediate return to sender. Those repeaters you've seen this past year, and again listed below are the hardest working, have proven versatile, and have earned a top spot on my 2019 Top favorite fashion buys list.
---
These by far, are my most favorite pant to style. So much that I devoted an entire style session post to – sharing 15 ways (and counting) to style this staple. I've learned they aren't for everyone, but encourage to at least give them a try before you decide. These have earned a forever spot in any wardrobe capsule build and are imo, worth every single damn penny.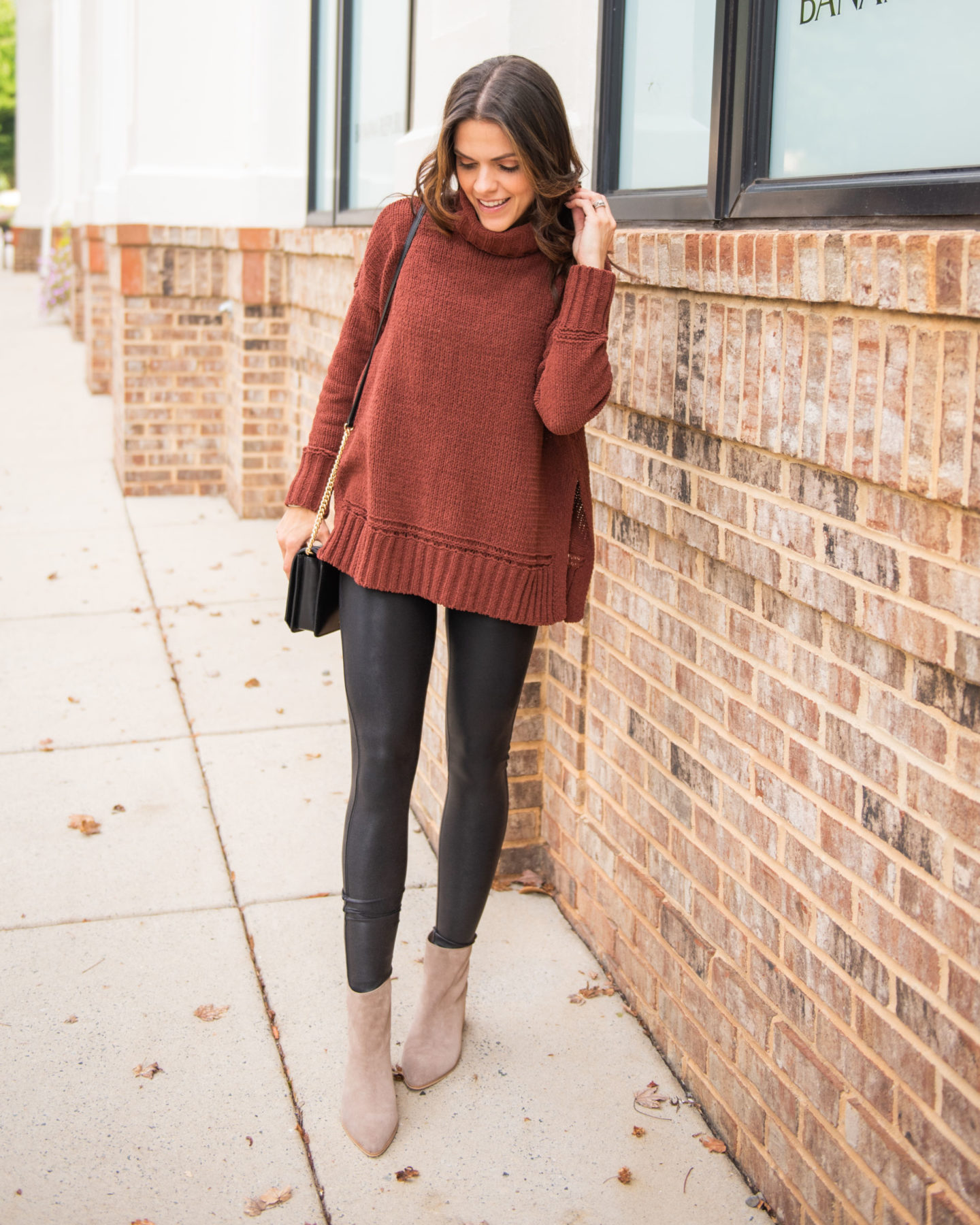 Leopard skirt
Another trend turned staple. I challenged myself to think outside the box in styling this gem, and had so much fun unleashing creativity. I grabbed this from American Eagle, tho have found similar here and here.
My love for high waisted everything was proven when I grabbed these high waisted paperbag pants off Amazon. Ya'll clearly love them as much as I do, as they are my #1 2019 top seller. Avail in 47 colors, these fit TTS and are beyond comfortable.
I'll be honest – these were an investment. I dreamt about these for months and finally grabbed them on sale. Leopard is by far, my most favorite print and carrying it into shoe form is the icing on the cake! Any chance to incorporate that pop of leopard, I am on it. A true Madewell bootie and definitely worth the splurge in my book.
I searched high and low for the perfect knee high boot and fell in love with this pair the moment I slipped them on. I love the pointed toe, and neutral tone. Fit and comfort is perfect. Definitely an investment, but by far my favorite boot in closet.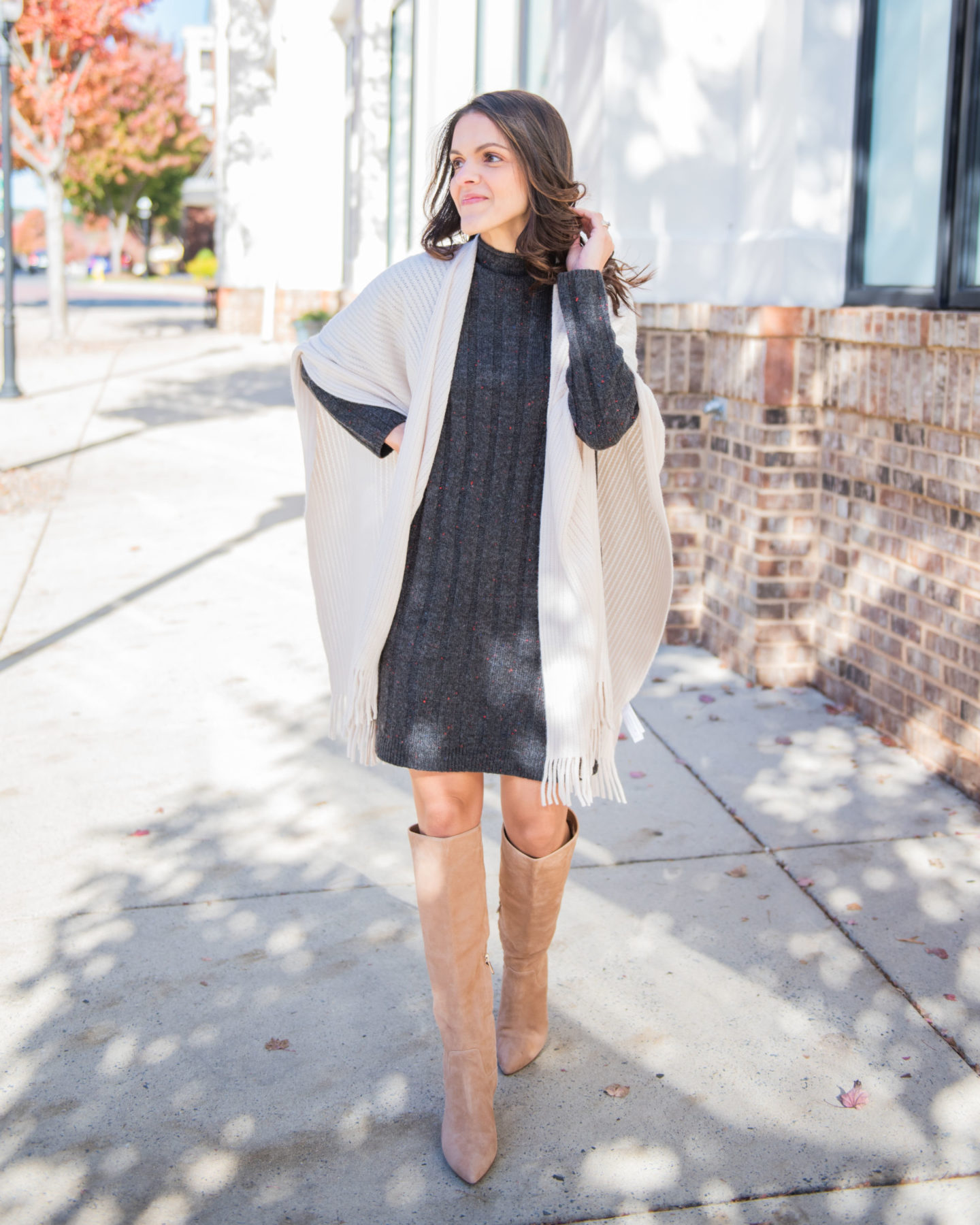 If I am being honest – adding a leather jacket to my wardrobe was tough. I wouldn't describe my style edgy and the last time I owned one was in middle school (my own version of a letterman, I guess). Time and trend established popularity and encouraged the buy. I saw many styles, and purchased a few before I decided on this one. I fell in love with the silhouette and it's ability to give shape. Highly recommend this unique piece. Fits TTS.
Denim
Ya'll know my love for denim. Choosing one favorite pair was nearly impossible, so I chose two! I shared my love for Mom jeans in my AE denim round up, and they still are by far my fave pair to wear! High waisted, comfortable, distressed knees, and extremely flattering. Mom or not, these jeans are a must! Equally favored are these high rise vintage straight jeans from Madewell. The cropped raw hem gives them character and versatility – wear them now with your closed toed booties and sandals in the Spring! Both pairs run large, so I'd size down at least 1 size.
Blazer
I fell hard for blazers this past year. So much that I have 5 right now in my closet that made the great 2020 closet clean out a few weeks back. They are just that good. The blazer is an instant classic that you can dress up or down depending on occasion. Both the plaid and sweater versions made the repeater list from the get go.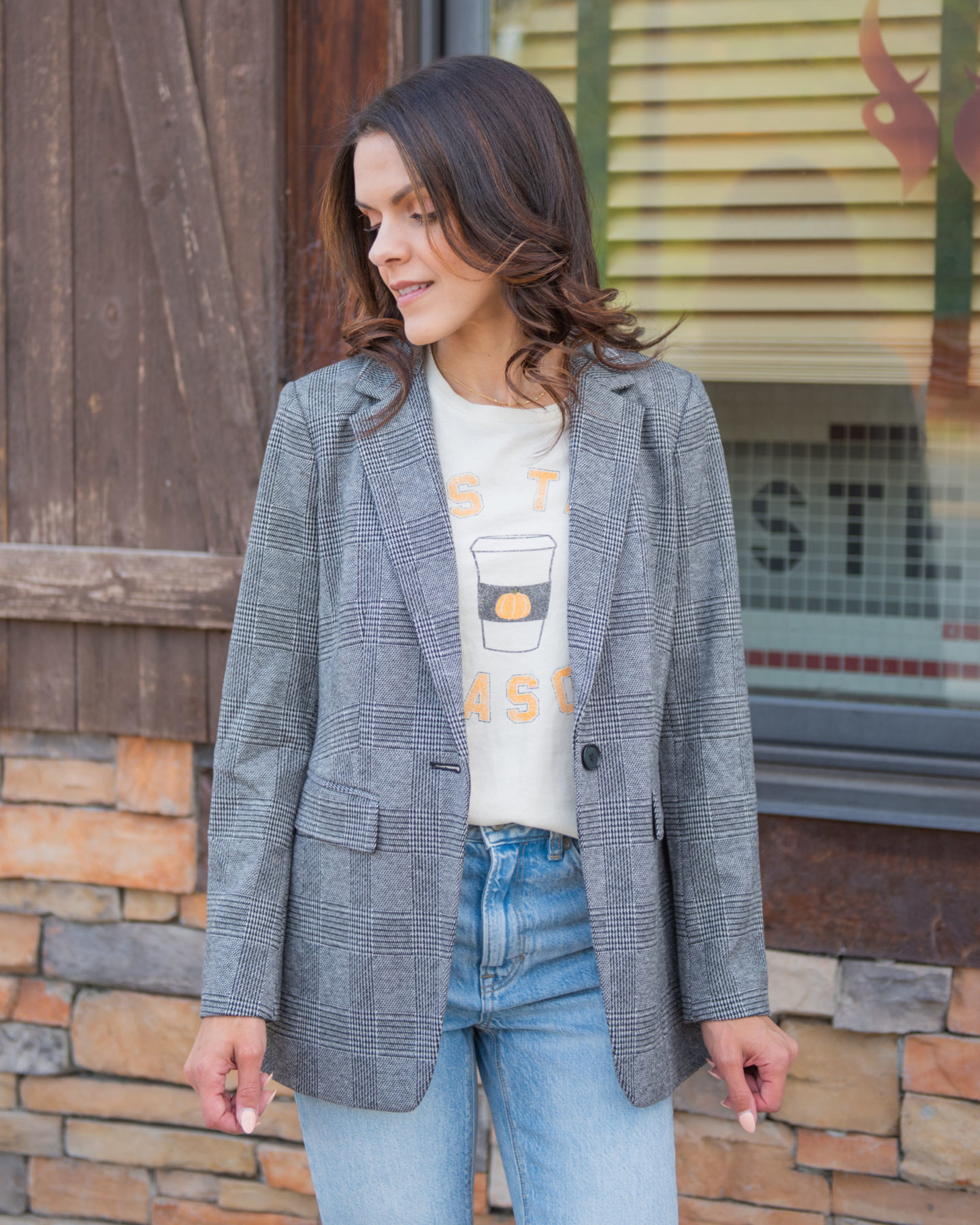 I fell in love with Victoria Emerson's wraps and cuffs – they take the guess work out of stacking and are an instant way to add a pop of color or sparkle. One can never have too many, imo.
I love this sweater so much I grabbed it in two colors (currently avail in 14). Fits oversized and really can be dressed up or down depending on occasion. Unbelievably soft and the sweater I reach for on most days.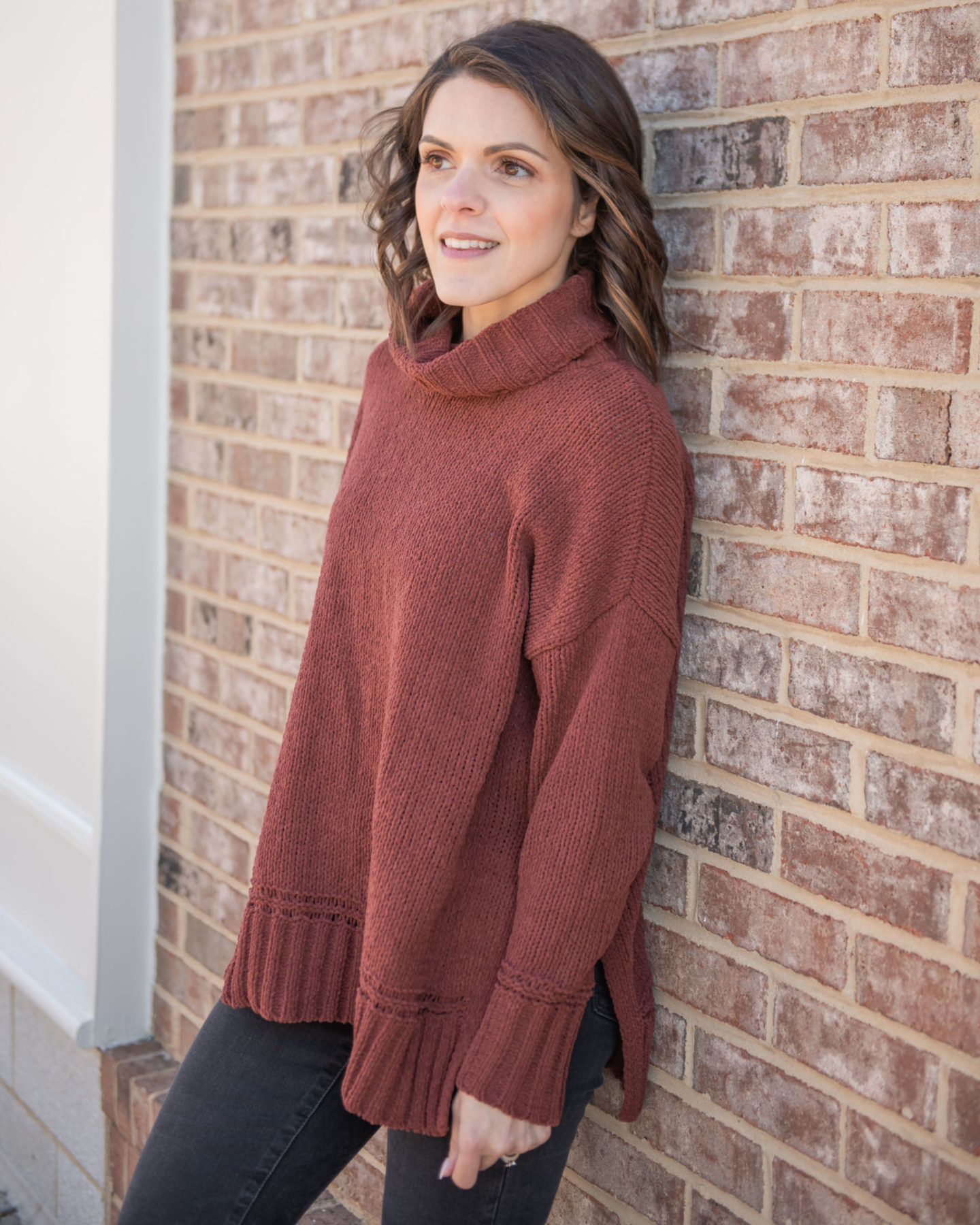 Early Spring I started sharing more activewear pieces – to cover more 'everyday' attire and for my benefit as I was in desperate need of an athleisure wear reboot. I tried on countless leggings. Fabletics took an immediate top spot. They're made with the highest quality fabric, are easy to move in, and pass the sweat test every single time. Give me Fabletics leggings for every workout and I'll be the go-getter anytime.
---
There you have it – a run down of repeaters, better known as my top fashion buys of 2019. Which is your favorite? Was there a piece you loved this past year that I didn't share here? Would love to know! As always, thanks for stopping by!
xoxo
SHOP THE POST
[show_shopthepost_widget id="3882372″]